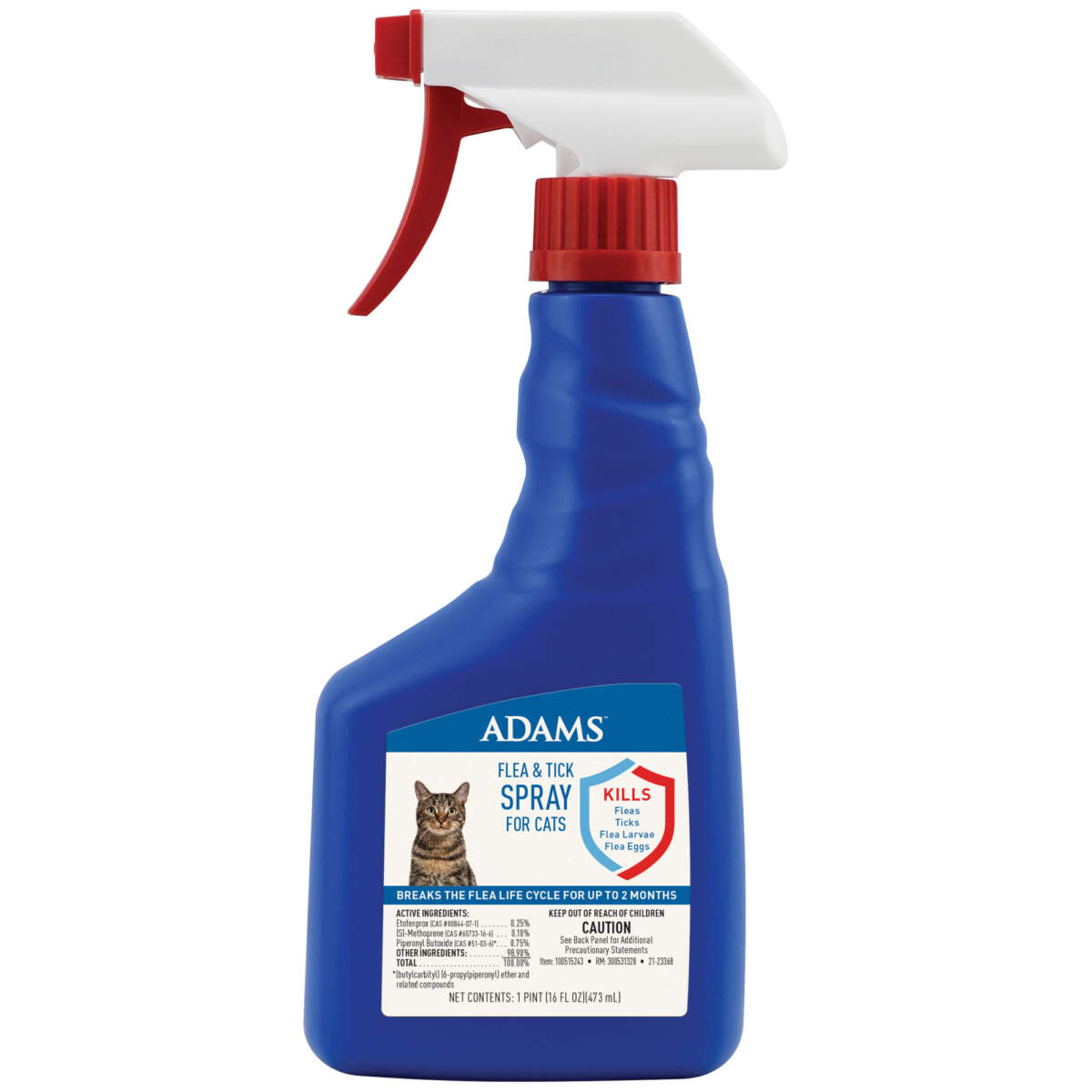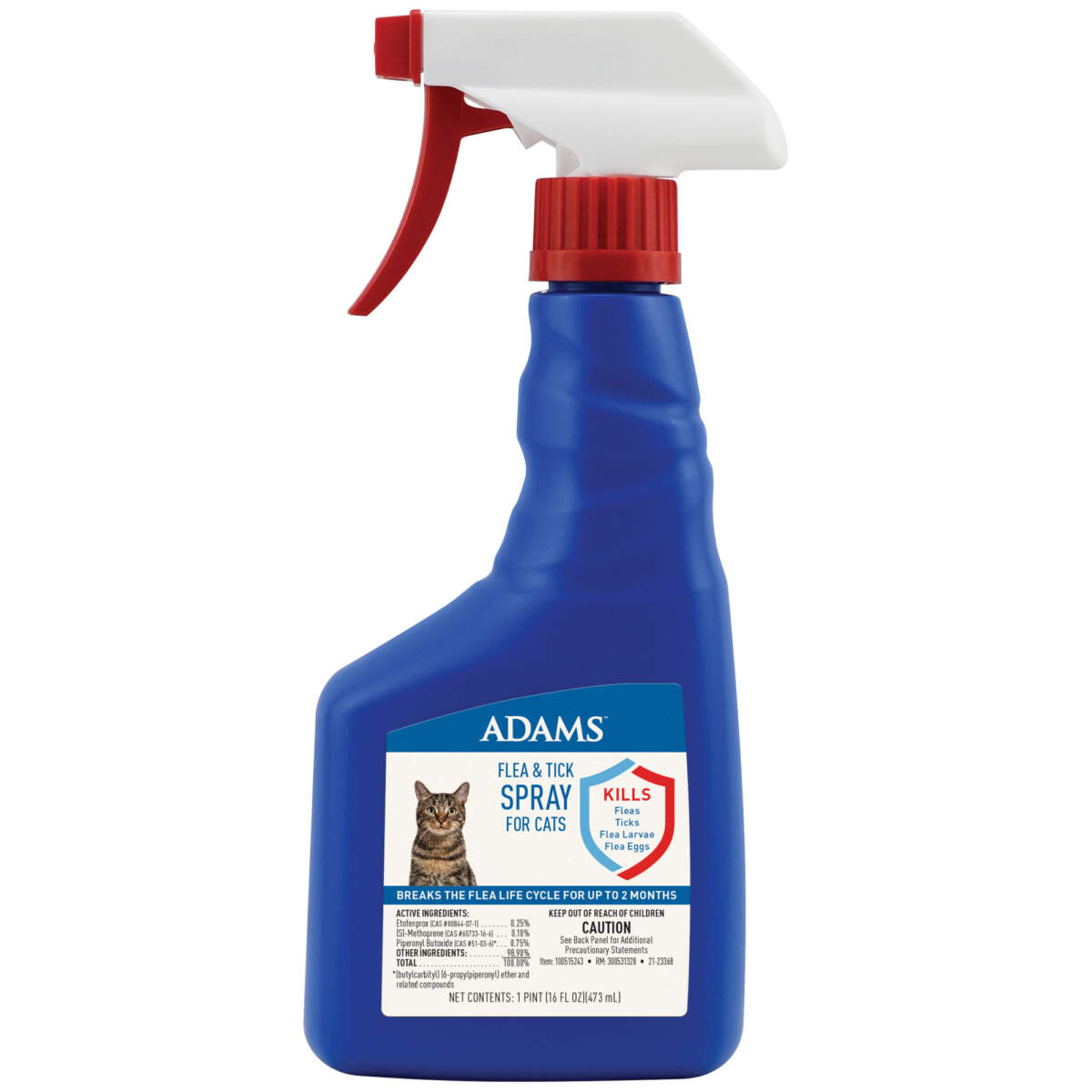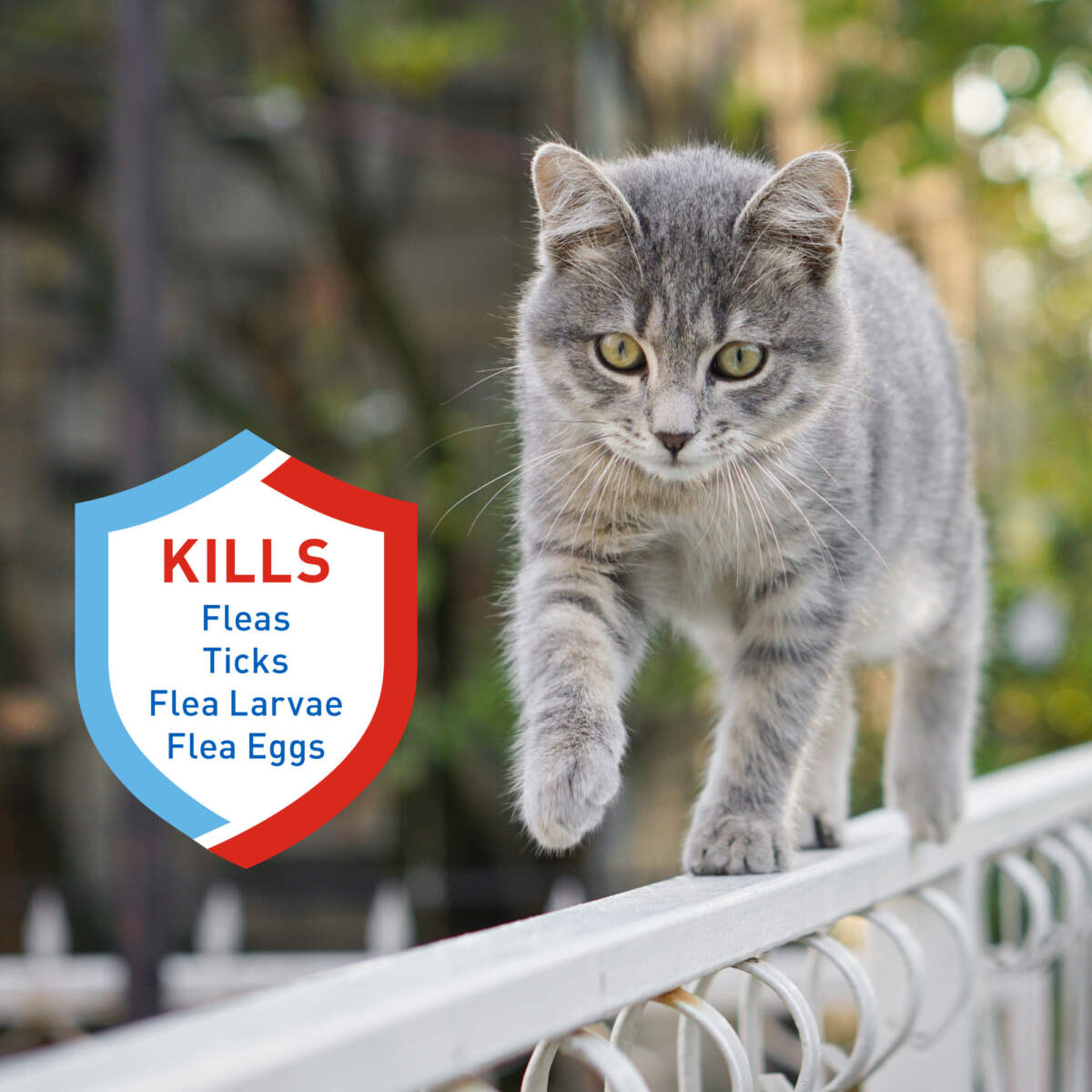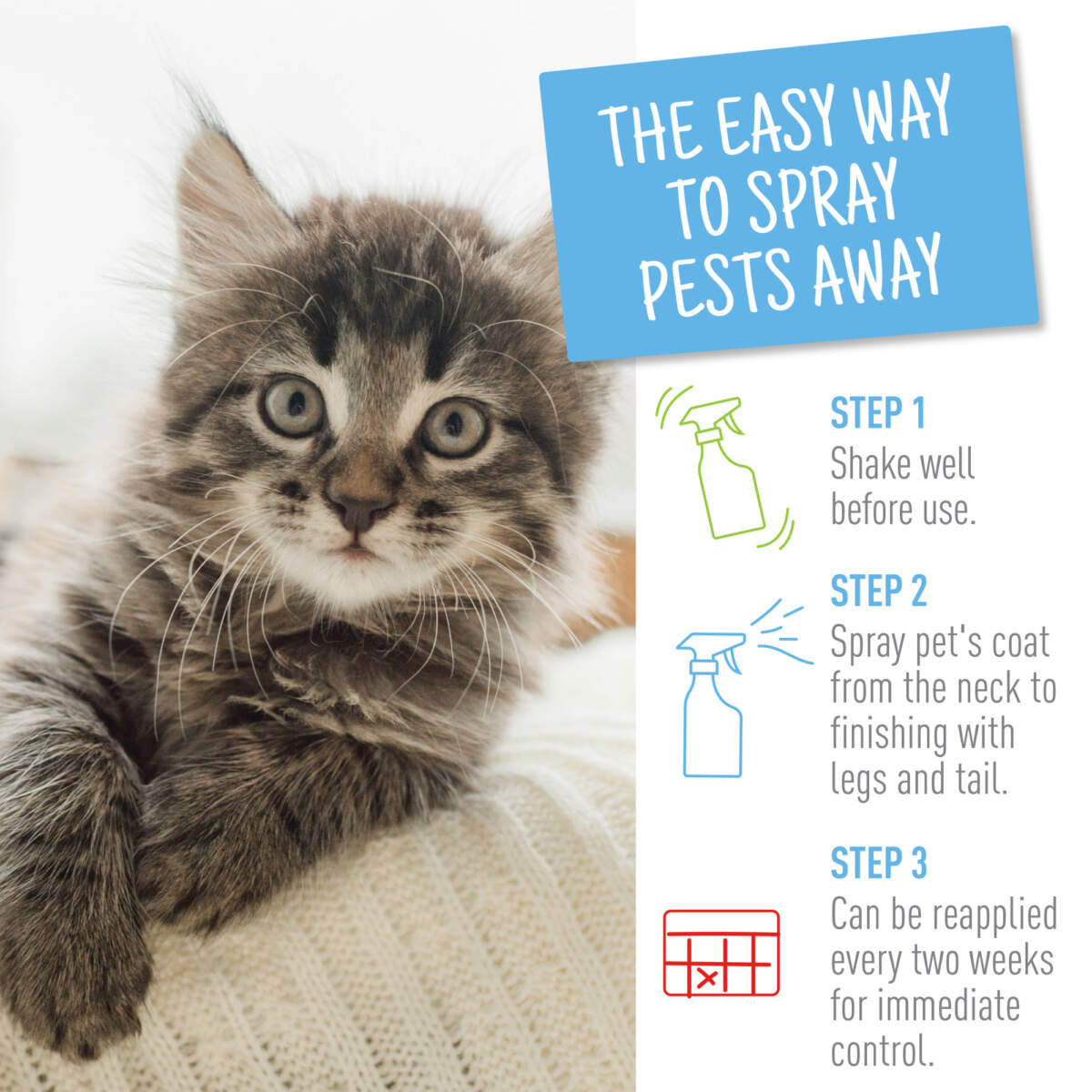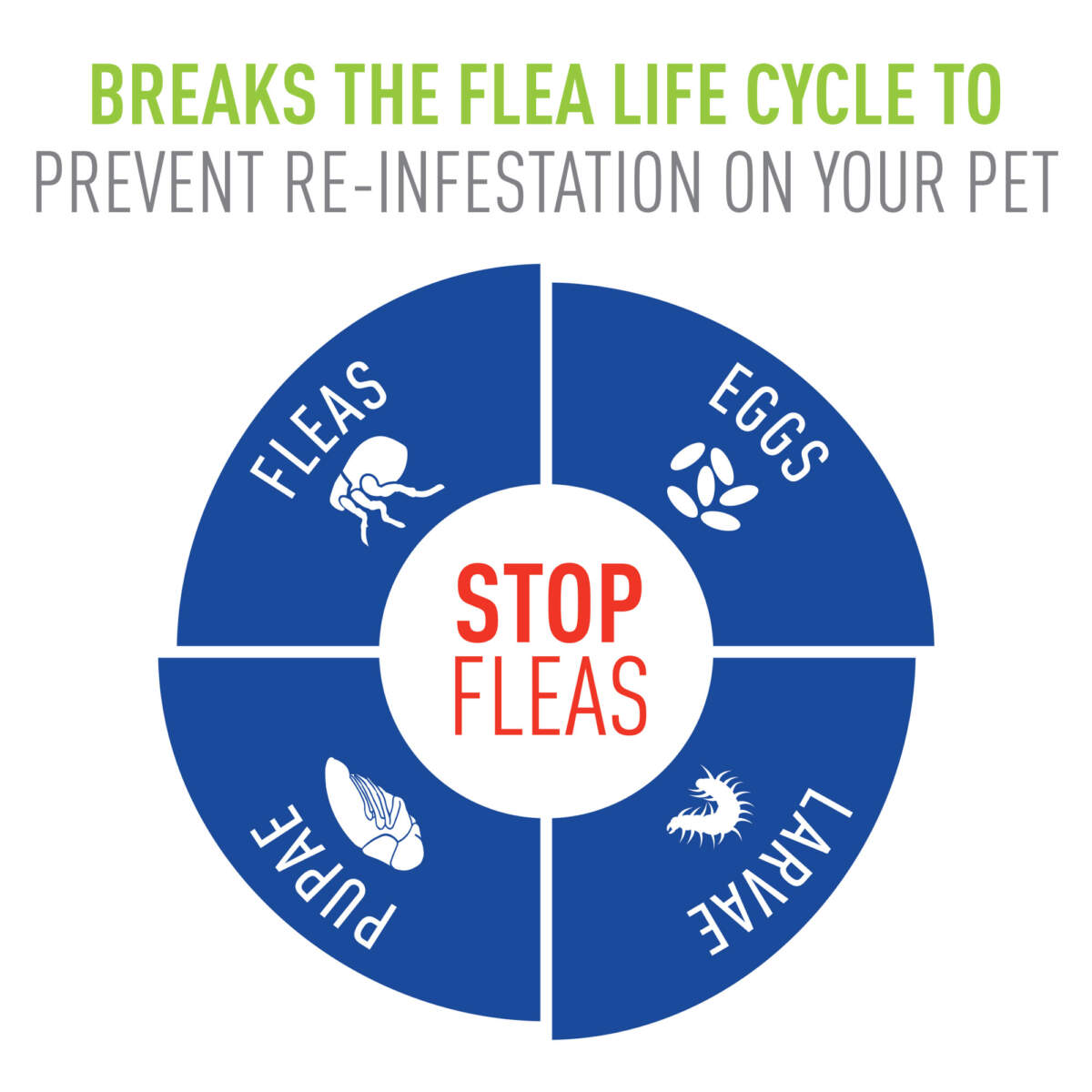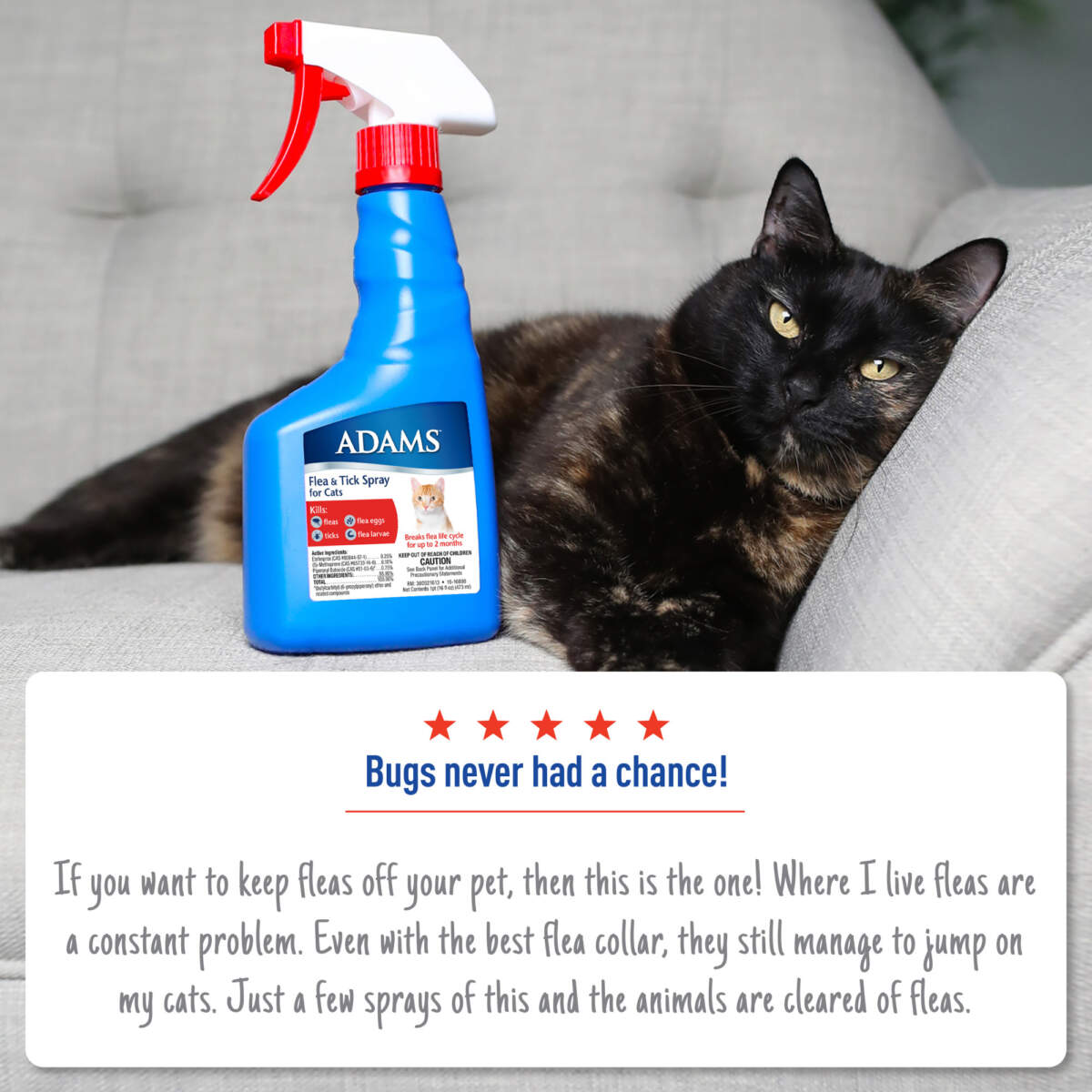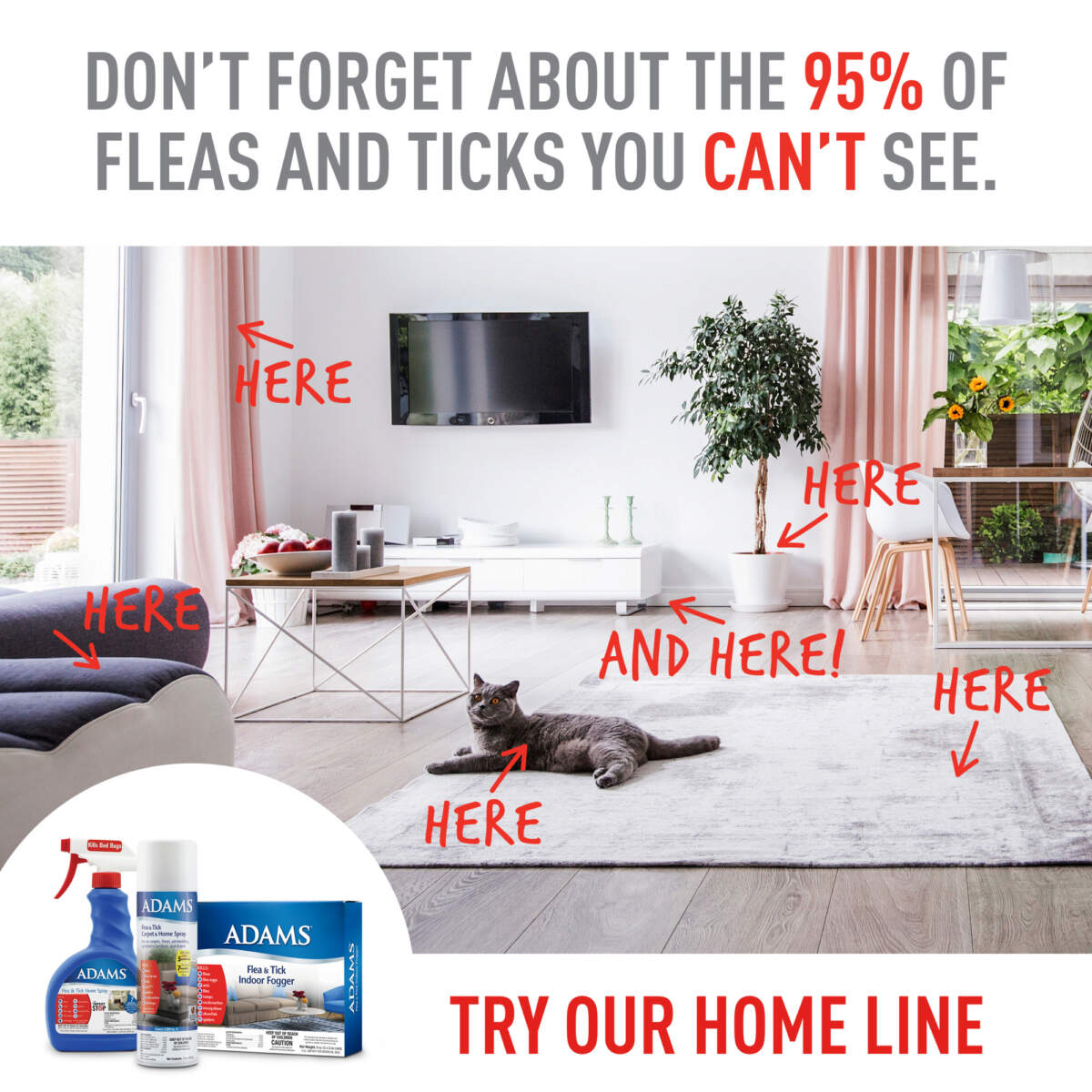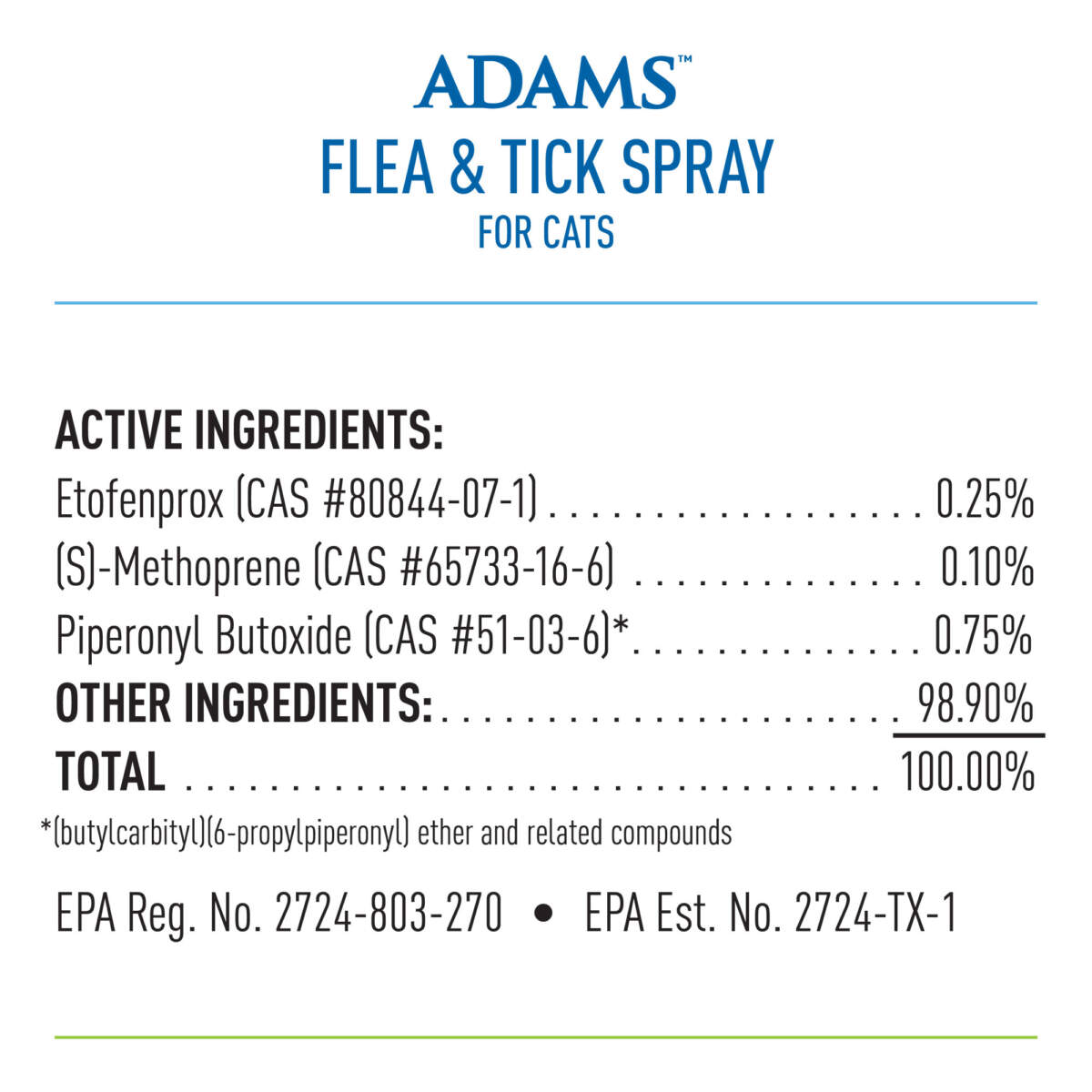 Adams Flea & Tick Spray for Cats
Adams Flea & Tick Spray for Cats contains a highly effective combination of ingredients that kills adult fleas, flea eggs, and flea larvae. When applied as directed, our spray kills adult fleas and ticks through contact and keeps killing fleas for up to 2 months. The spray is specially formulated to kill unseen flea eggs laid onto your pet, breaking the flea lifecycle and preventing reinfestations. Adams Flea & Tick Spray for Cats can be used on cats and kittens 12 weeks or older.
KILL FLEAS & TICKS: Also kills flea eggs and flea larvae and prevents flea eggs from hatching
JUST FOR CATS: Adams Flea & Ticks Spray for Cats is formulated with cats in mind; use on cats and kittens 12 weeks and older
CONTINUOUS PROTECTION: Breaks the flea lifecycle for up to two months
Use
It is violation of Federal Law to use this product in a manner inconsistent with its labeling. Important! Read entire label before each use. Use only on cats and kittens 12 weeks of age or older. Shake well before using. DO NOT USE ON OTER ANIMALS. A light, even coverage of the hair coat will provide effective flea control. Do not allow spray from application or damp cat/kitten to come into contact with painted or finished surfaces, including wood floors/furniture, leather/vinyl materials, or other surfaces of concern. 1. For best results, ruffle the coat while spraying against the natural lay of the hair. Cover cat's/kitten's eyes with hand. With a firm, fast stroke, spray head, ears, and chest. If you see a tick, spray it directly. 2. With cloth, rub on face around mouth, nose, and eyes. Then spray the neck, middle and hind quarters, finishing with legs and tail last. Avoid spraying rectum and genitals. 3. For all cats, spray until damp, not saturated. Do not allow cats/kittens to become chilled. 4. If your cat/kitten becomes reinfested with adult fleas or ticks from outside sources, the Adams Flea & Tick Spray for Cats may be reapplied every two weeks after the initial application. Continue treatments for prevention of flea infestation.
Storage
PESTICIDE STORAGE: Do not store near heat or open flame. Keep this product in its tightly closed original container, when not in use. Store in a cool, dry (preferably locked) area that is inaccessible to children and animals.
Etofenprox 0.50%, (S)-Methoprene 0.27%, Piperonyl Butoxide 1.75%, OTHER INGREDIENTS 97.48%
Fleas
Ticks
Flea larvae
Flea eggs