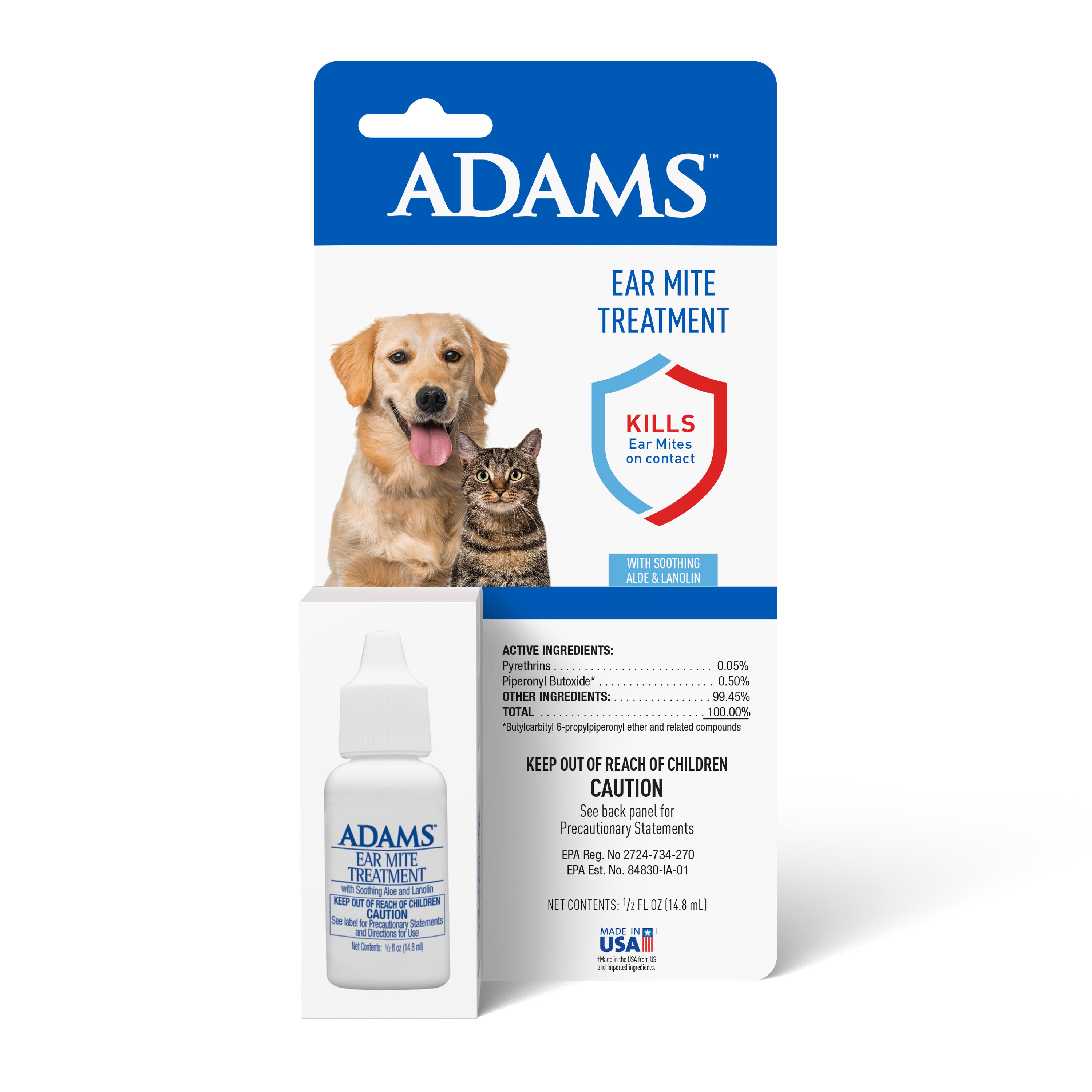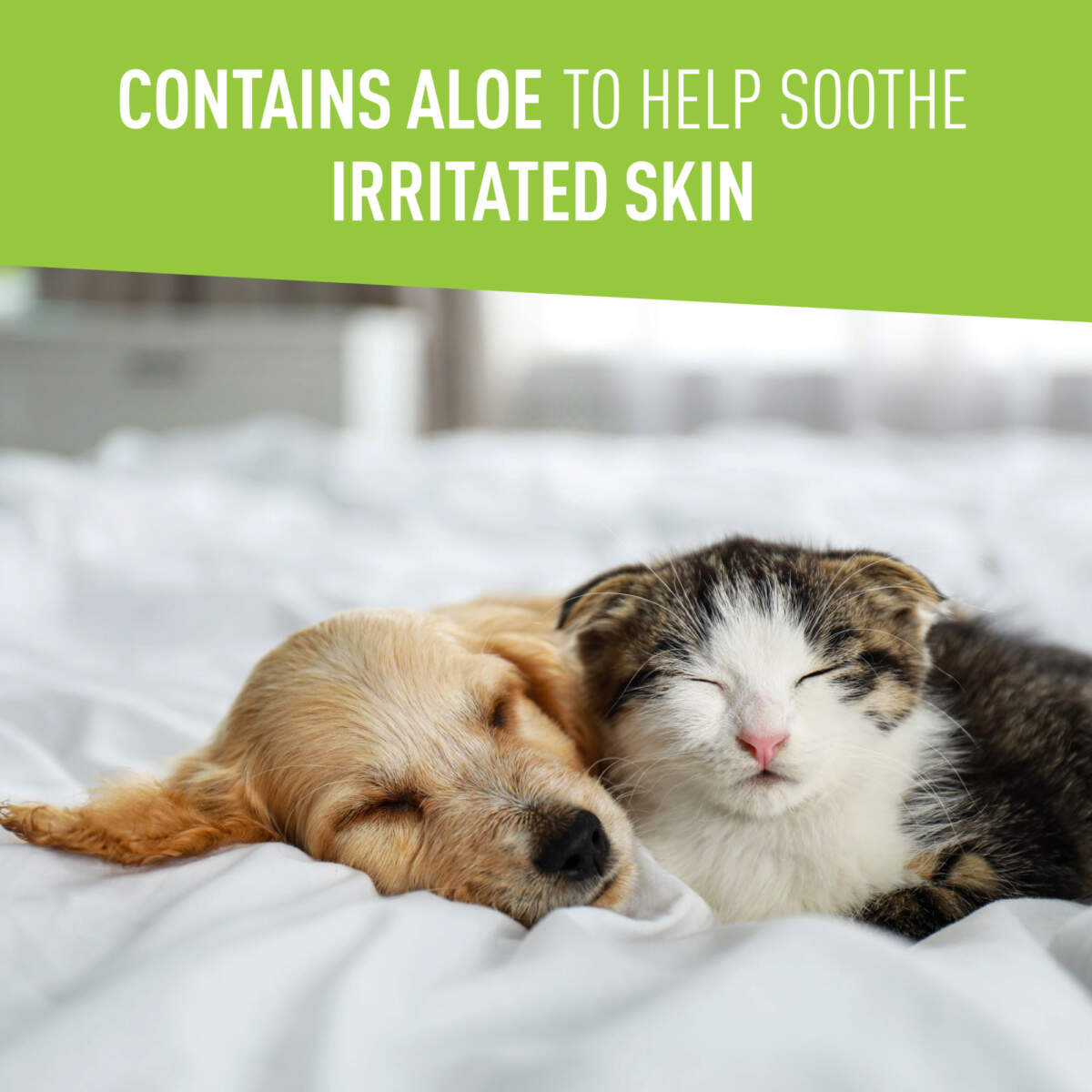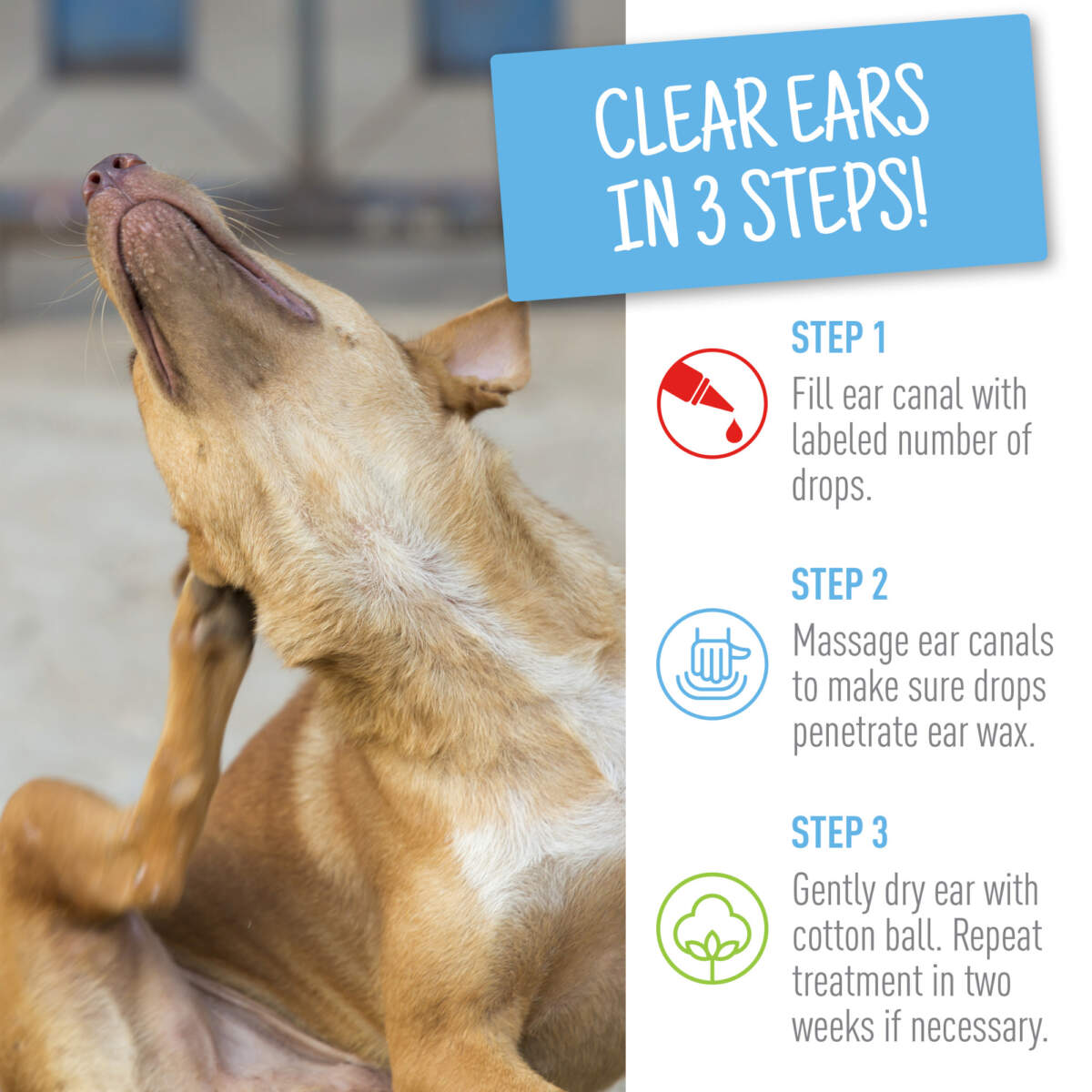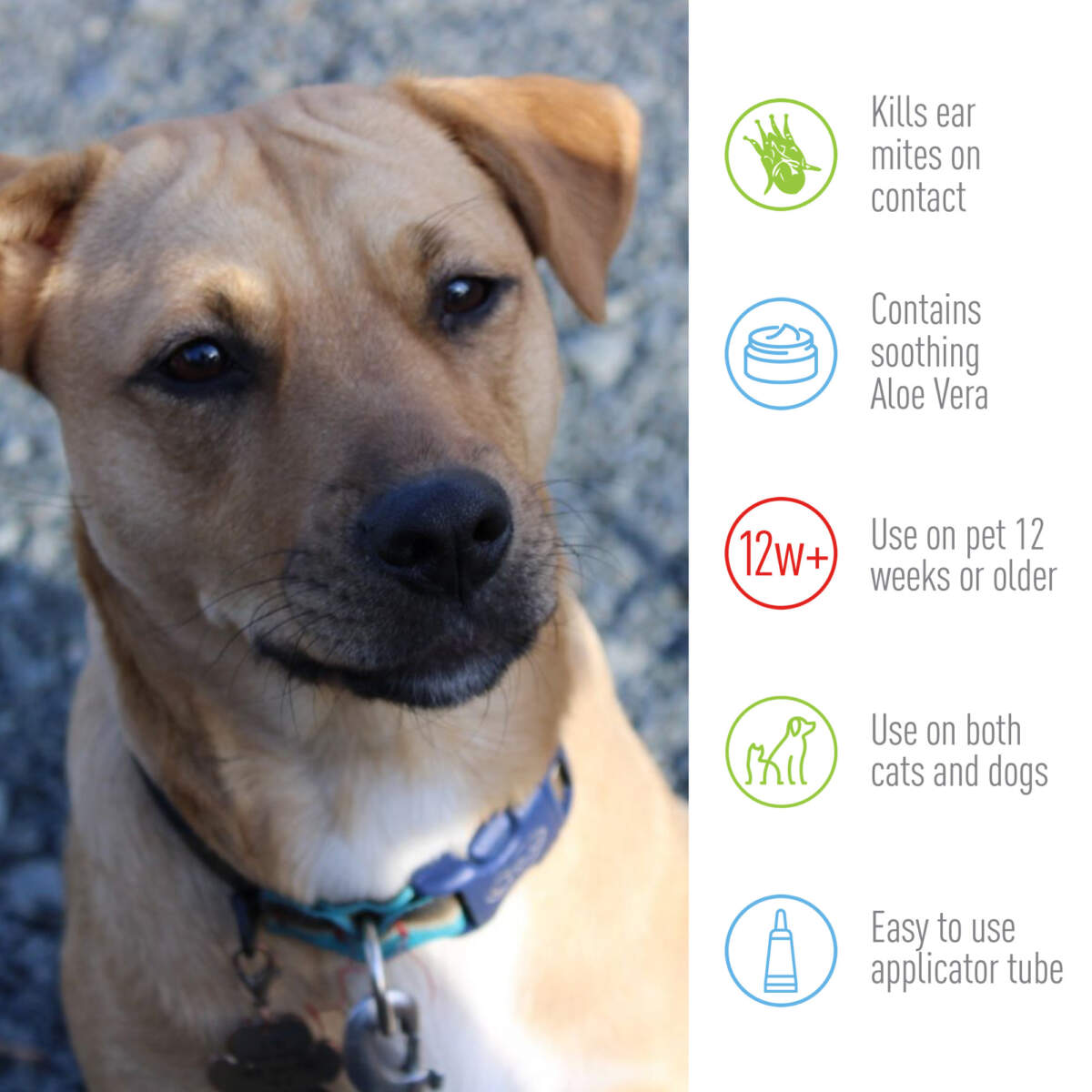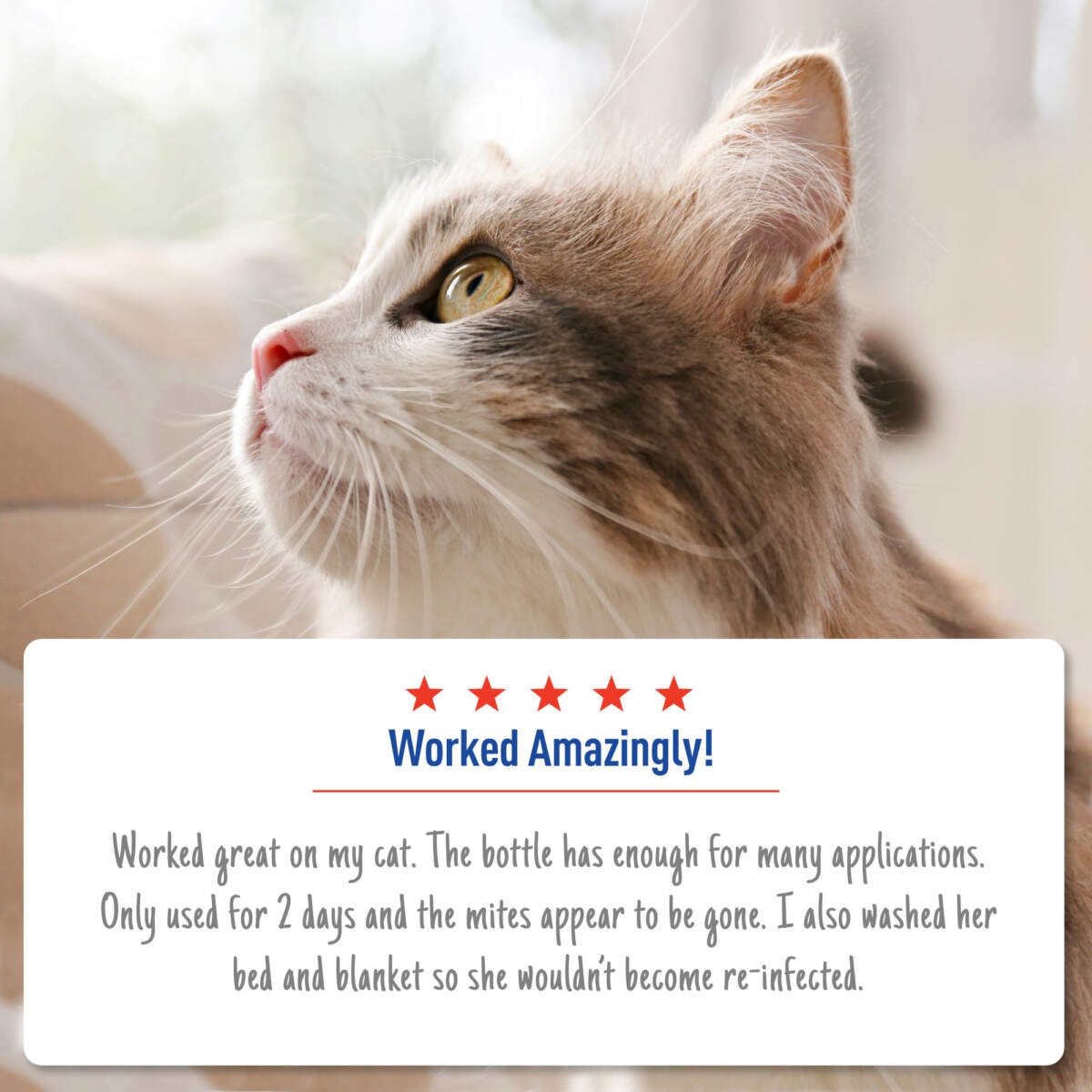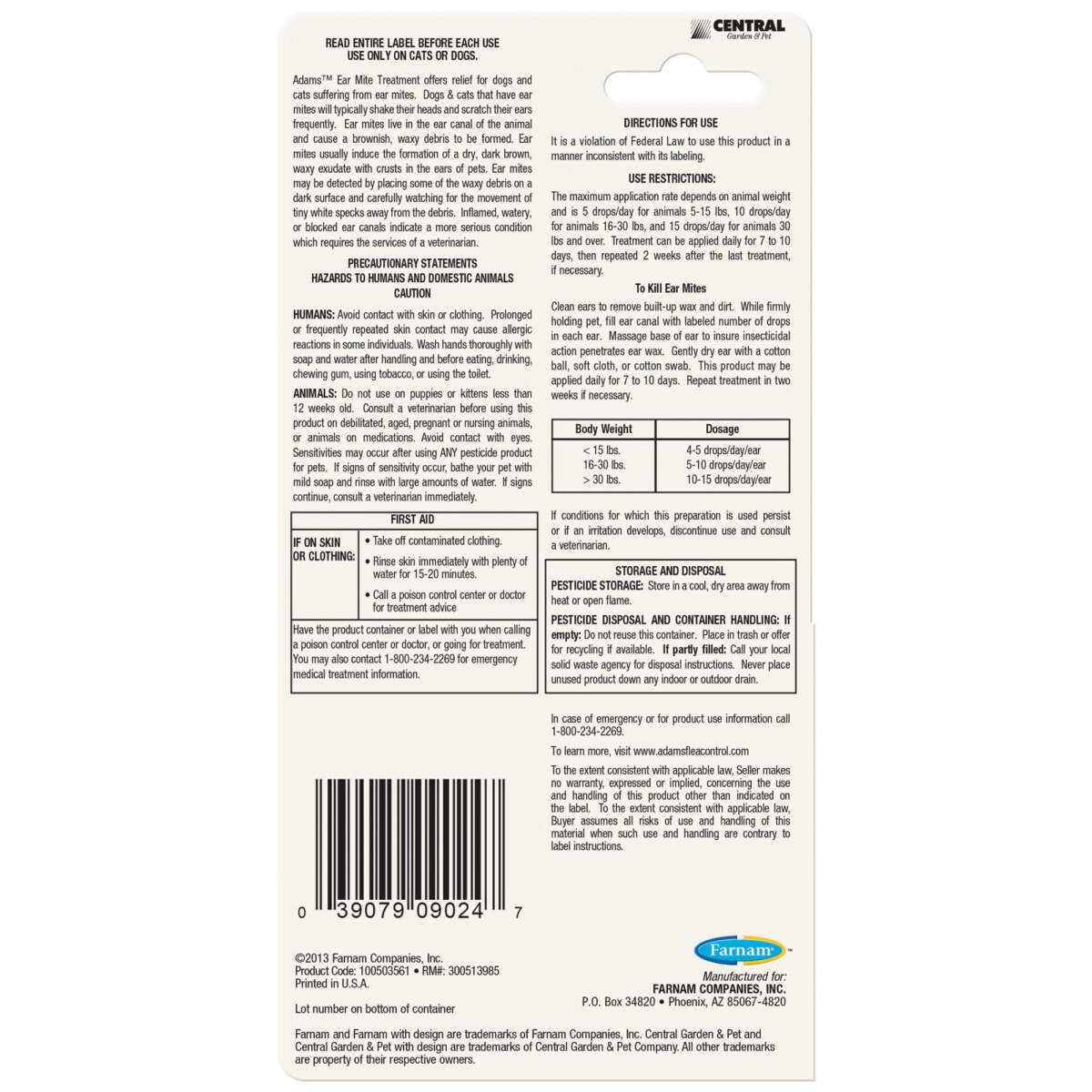 Adams Ear Mite Treatment
Adams Ear Mite Treatment offers relief for dogs and cats suffering from ear mites. It contains aloe to help soothe irritated skin and kills ear mites on contact. The easy-to-use applicator tube makes it easy to treat your cat or dog's ears.
Kills ear mites on contact
Contains aloe to help soothe irritated skin
Offers relief for cats and dogs suffering from ear mites
Easy-to-use applicator tube
Use on cats and dogs 12 weeks or older
Use
Clean ears to remove built-up wax and dirt. While firmly holding pet, fill ear canal with labeled number of drops in each ear. Massage base of ear to insure insecticidal action penetrates ear wax. Gently dry ear with a cotton ball, soft cloth, or cotton swab. This product may be applied daily for 7 to 10 days.
Repeat treatment in two weeks if necessary.
Body Weight Dosage
<15 lbs 4-5 drops/day/ear
16-30 lbs 5-10 drops/day/ear
>30 lbs 10-15 drops/day/ear
If conditions for which this preparation is used persist or if an irritation develops, discontinue use and consult a veterinarian.
Pyrethrins. 0.05%, Piperonyl Butoxide* 0.50%, OTHER INGREDIENTS: 99.45% *Butylcarbityl 6-propylpiperonyl ether and related compounds