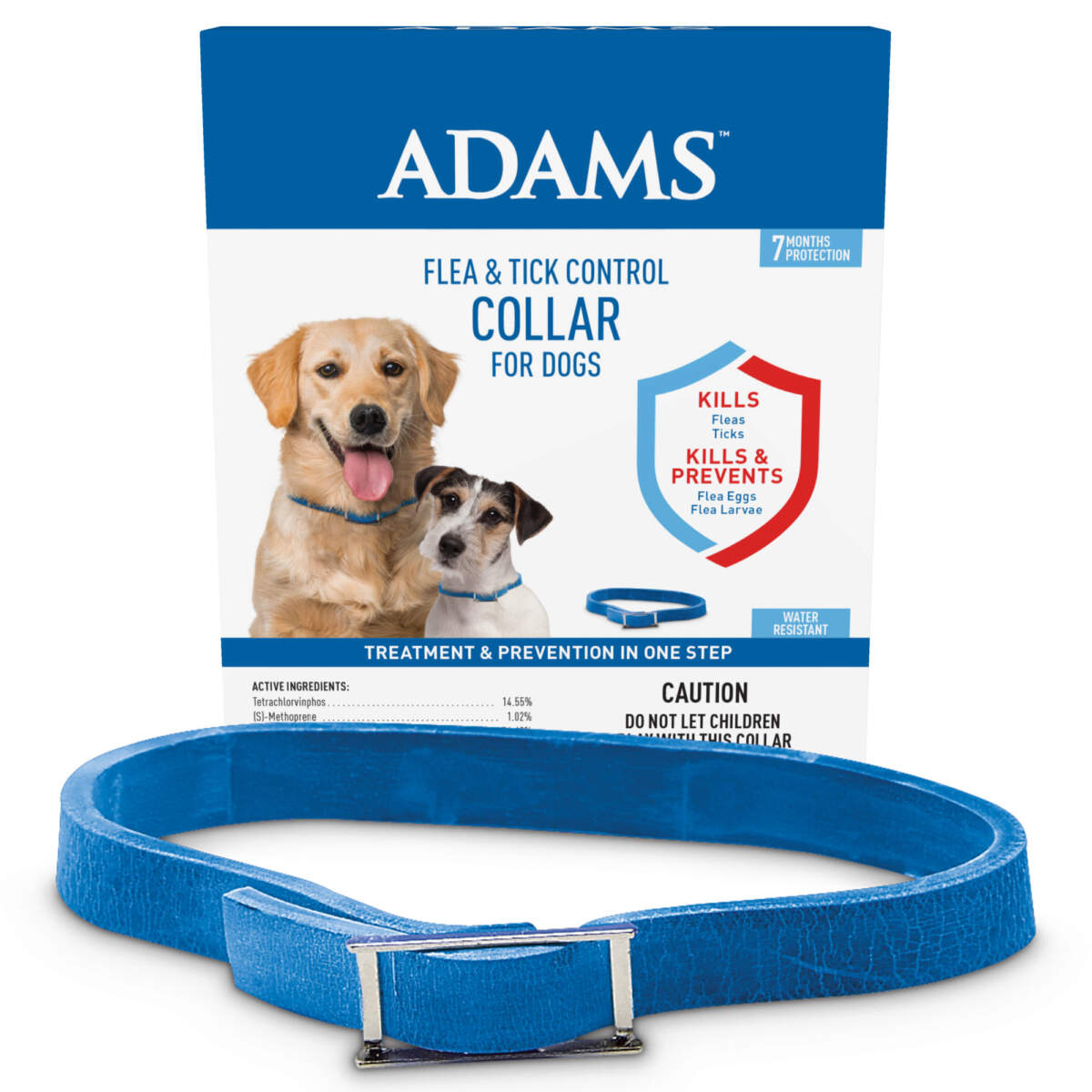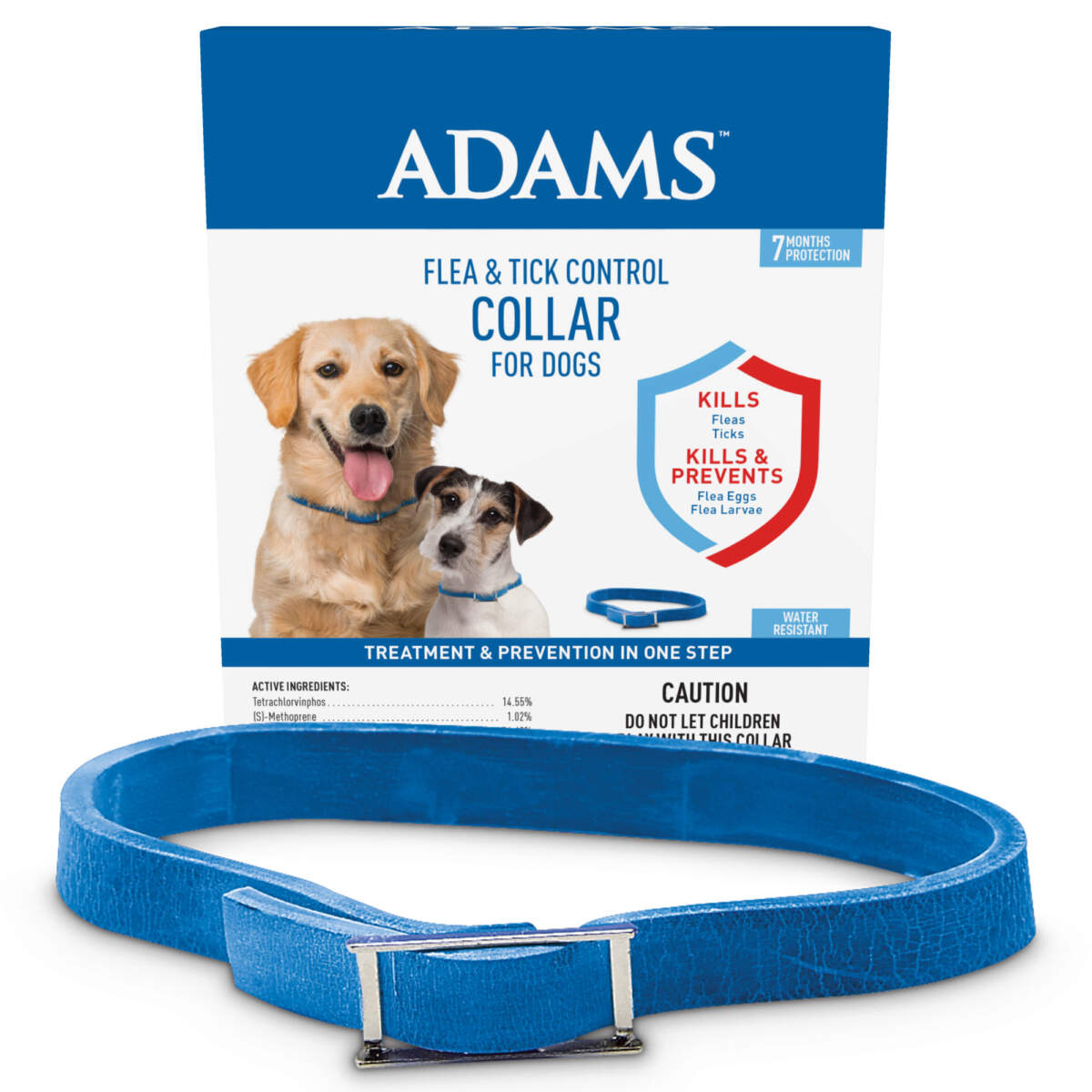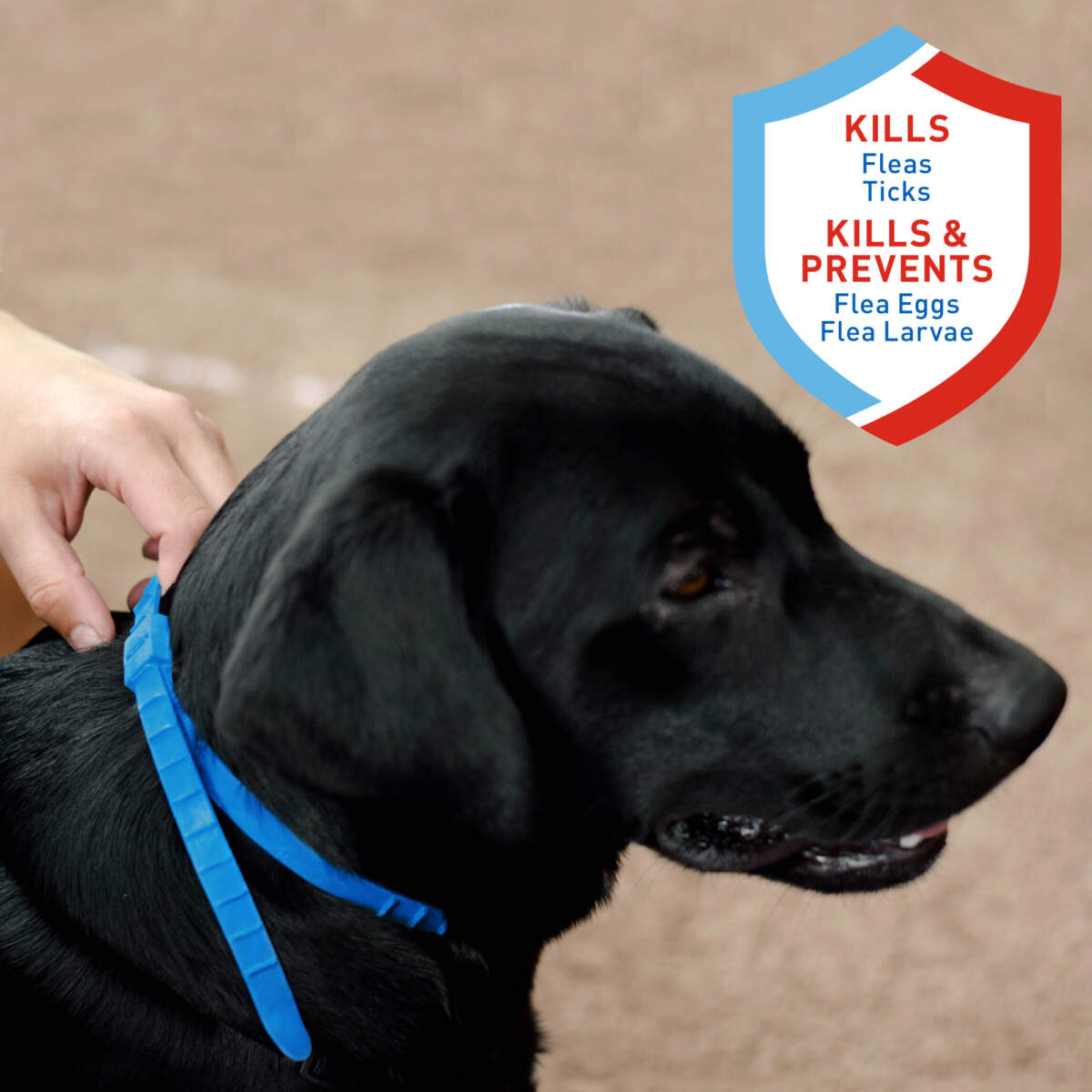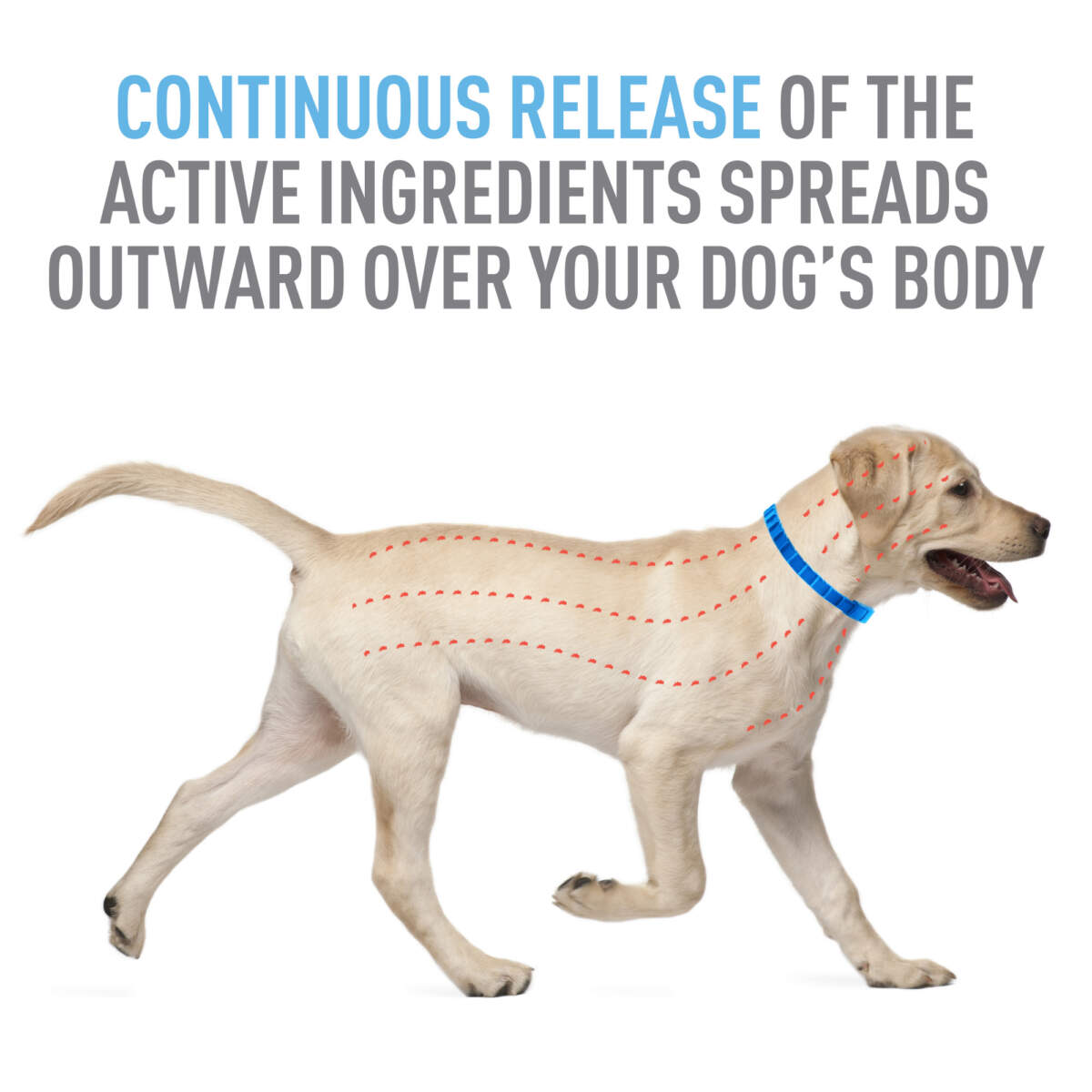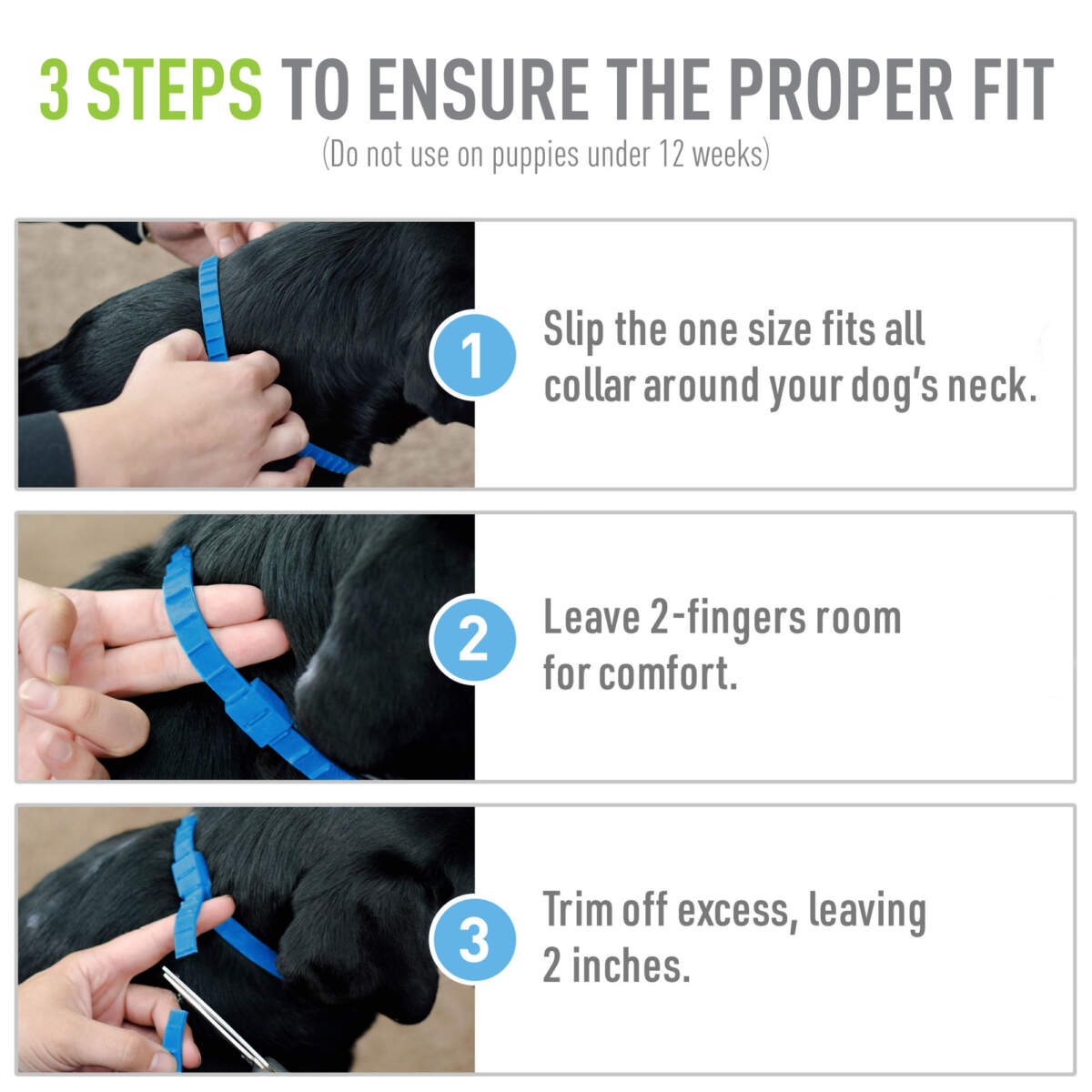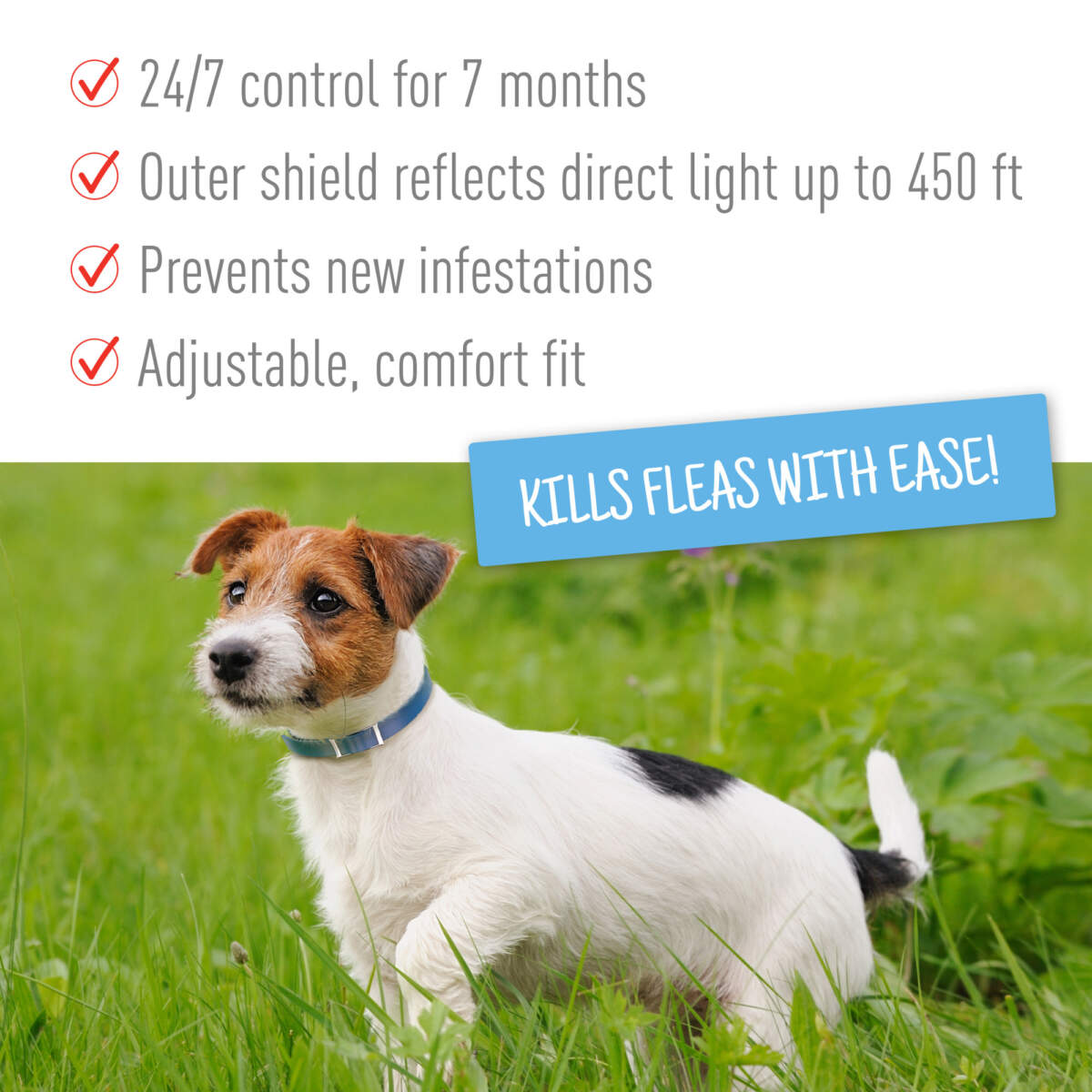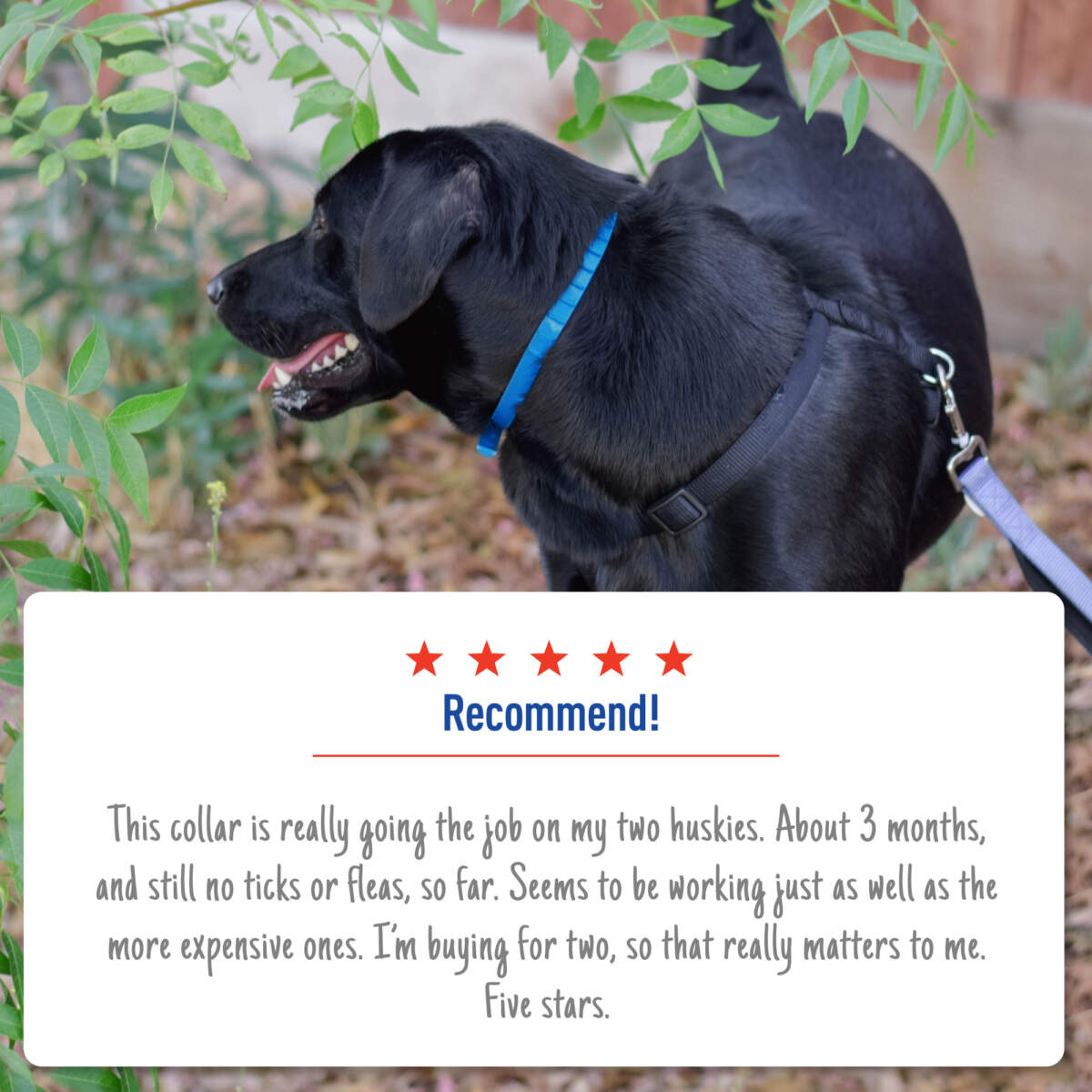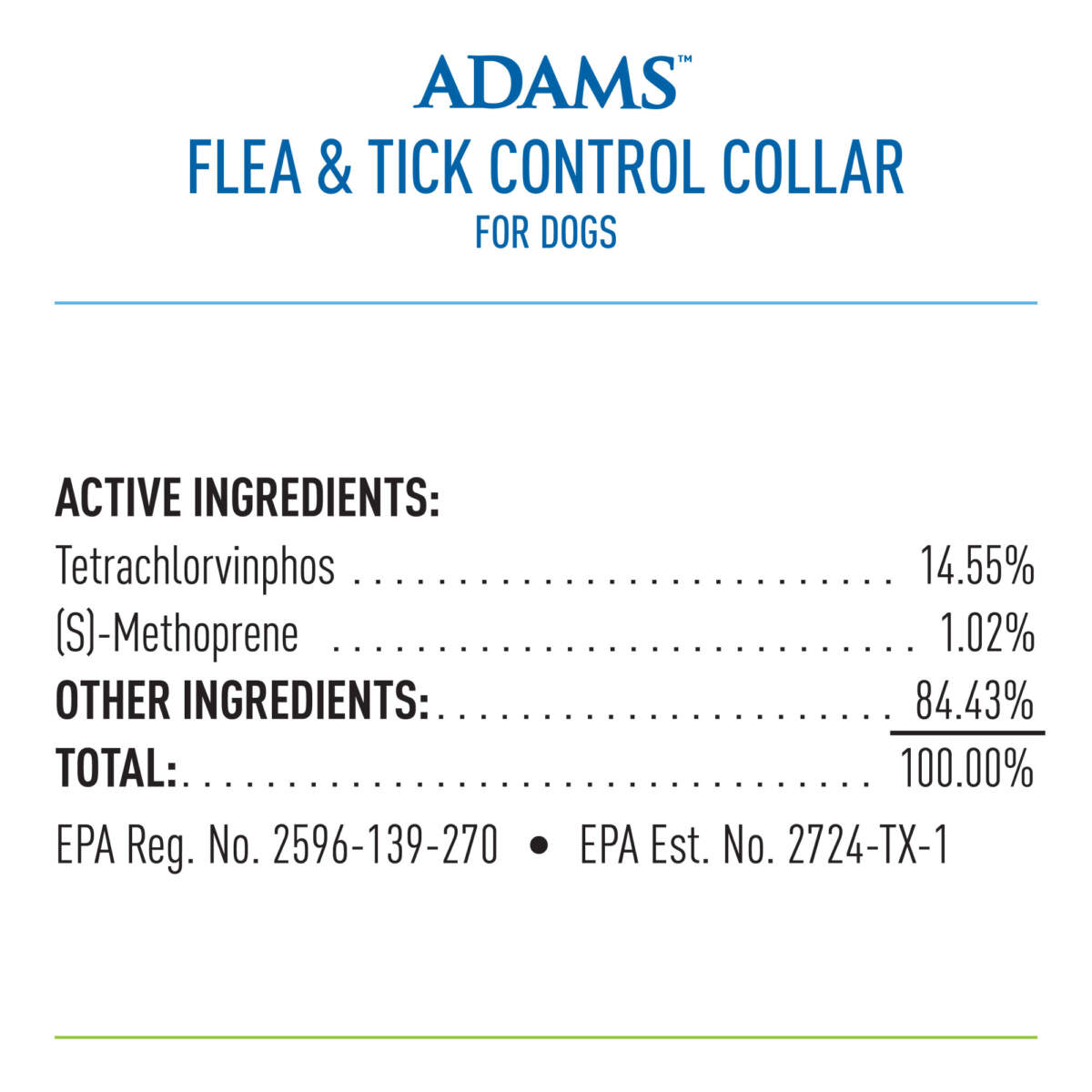 Adams Flea & Tick Control Collar for Dogs
The Adams Flea & Tick Control Collar is perfect for dogs on the move that need fast relief from biting fleas and ticks. Our collar prevents infestation by breaking the flea and tick lifecycle, killing the flea eggs, flea larvae, tick larvae, and tick nymphs and provides continuous prevention for up to 7 months. Even when wet or completely submerged, the collar continues to be effective for up to 7 months. This collar is fully adjustable and can be fitted for small and big dogs (fitting necks up to 26").
7-MONTH PROTECTION: Kills and prevents fleas, ticks, flea eggs, and flea larvae through contact
BREAKS FLEA AND TICK LIFECYCLE: Kills all 3 stages of fleas and ticks
ADJUSTABLE: Comfort-fit, one-size-fits-all; collar fits small and large dogs
WATER RESISTANT: Remains effective after swimming or exposure to rain
REFLECTIVE: Outer shield reflects direct light up to 450 feet
Use
Read entire label before each use. Use only on dogs. Do not use on dog or puppies under 12 weeks. Do not unroll collar until ready to use. REMOVE THE COLLAR FROM PACKAGE, UNROLL AND STRETCH TO ACTIVATE THE INSECTICIDE. Place the collar around the dog or puppy's neck, adjust for proper fit, and buckle in place. The collar must be worn loosely to allow for growth of the dog and to permit the collar to move around the neck. A properly fitted collar is one that, when fastened, will snugly slide over the pet?s head. Leave 2 or 3 inches on the collar for extra adjustment and cut off and dispose of the extra length. The collar will begin to kill fleas, ticks and flea eggs and larvae immediately. Its full protection against harder to kill ticks will be built up within a few days after being placed on the pet. For continuous protection under normal conditions replace the collar every seven months. Under conditions where pets are exposed to severe flea and tick infestations, it may be necessary to replace the collar more frequently. However, do not replace the collar any earlier than 5 months. Wetting will not impair the collar?s effectiveness or the pet?s protection. If the pet goes swimming or is out in the rain it is not necessary to remove the collar. The collar may be worn with a regular collar.
Storage
Do not contaminate water, food or feed by storage and disposal. Pesticide Storage: Store in a cool, dry (preferably locked) area that is inaccessible to children and animals.
Tetrachlorvinphos 14.55%, (S)-Methoprene 1.02%, OTHER INGREDIENTS: 84.43%