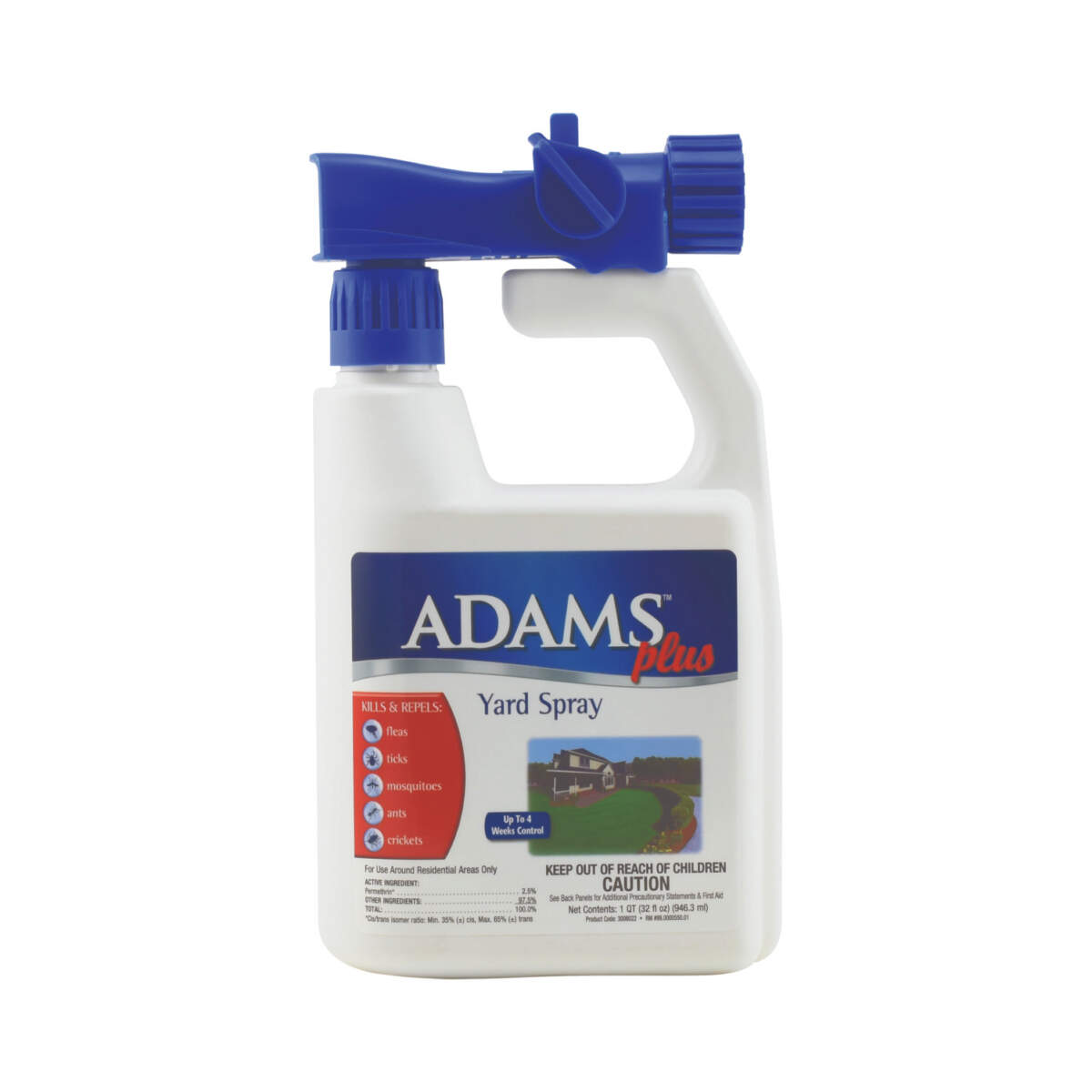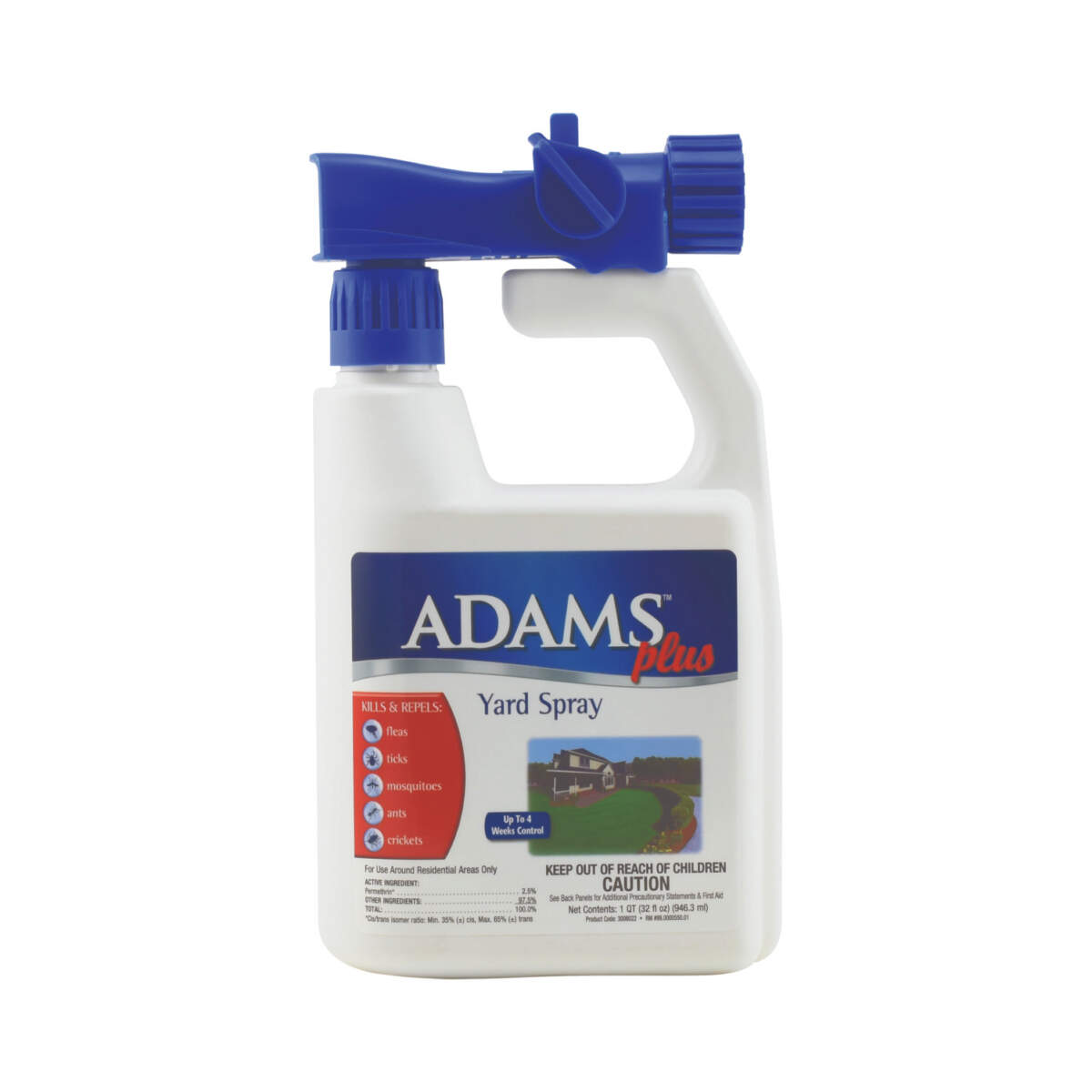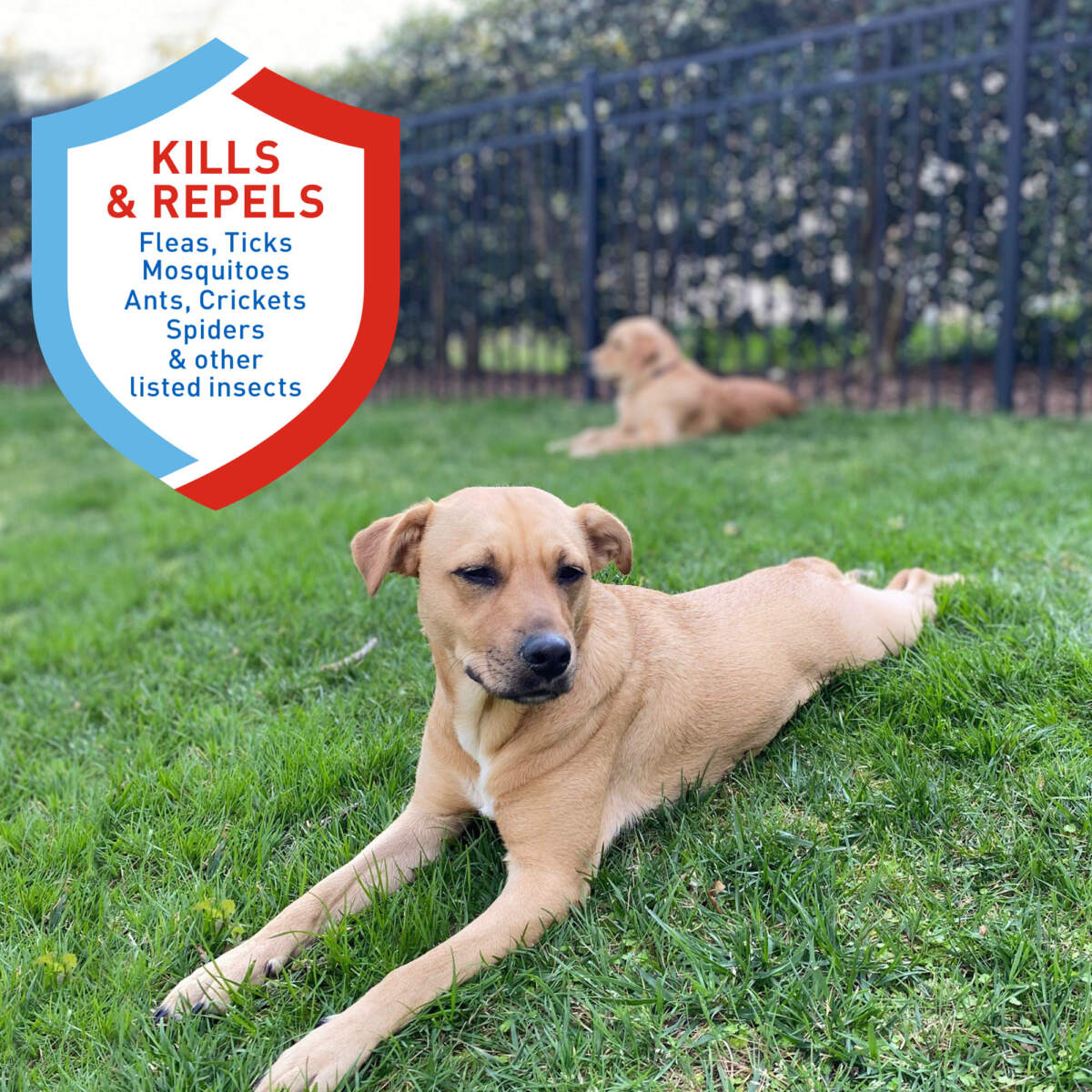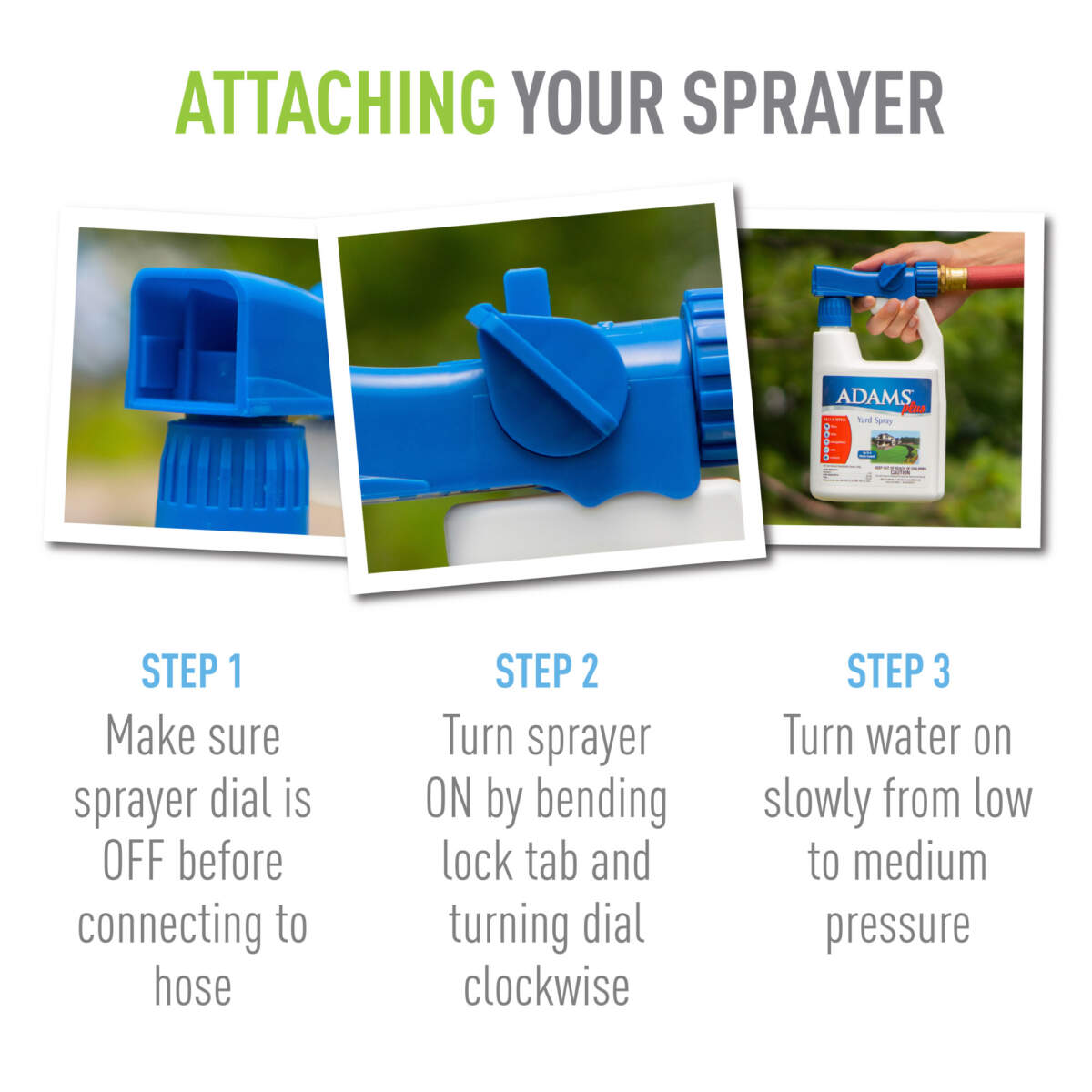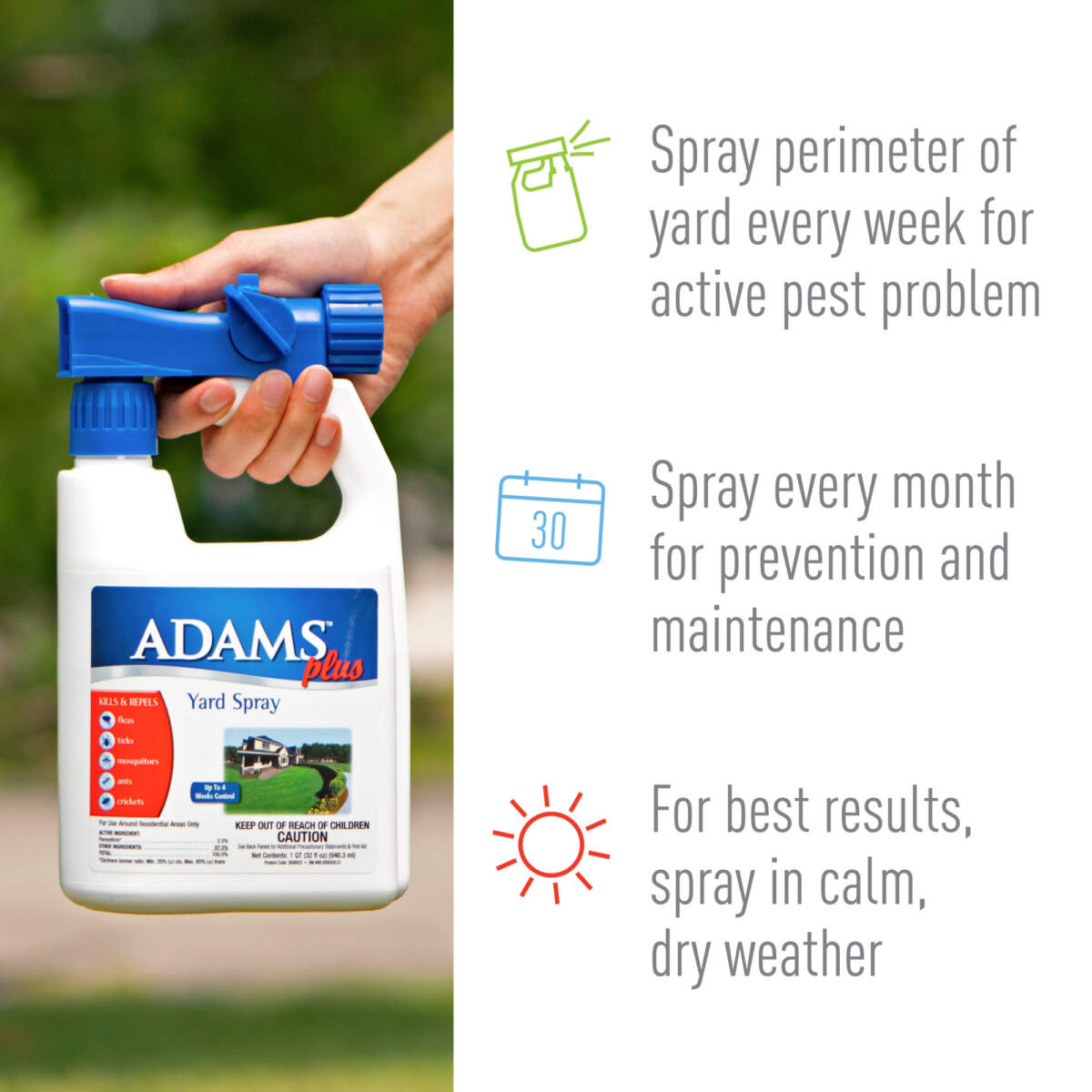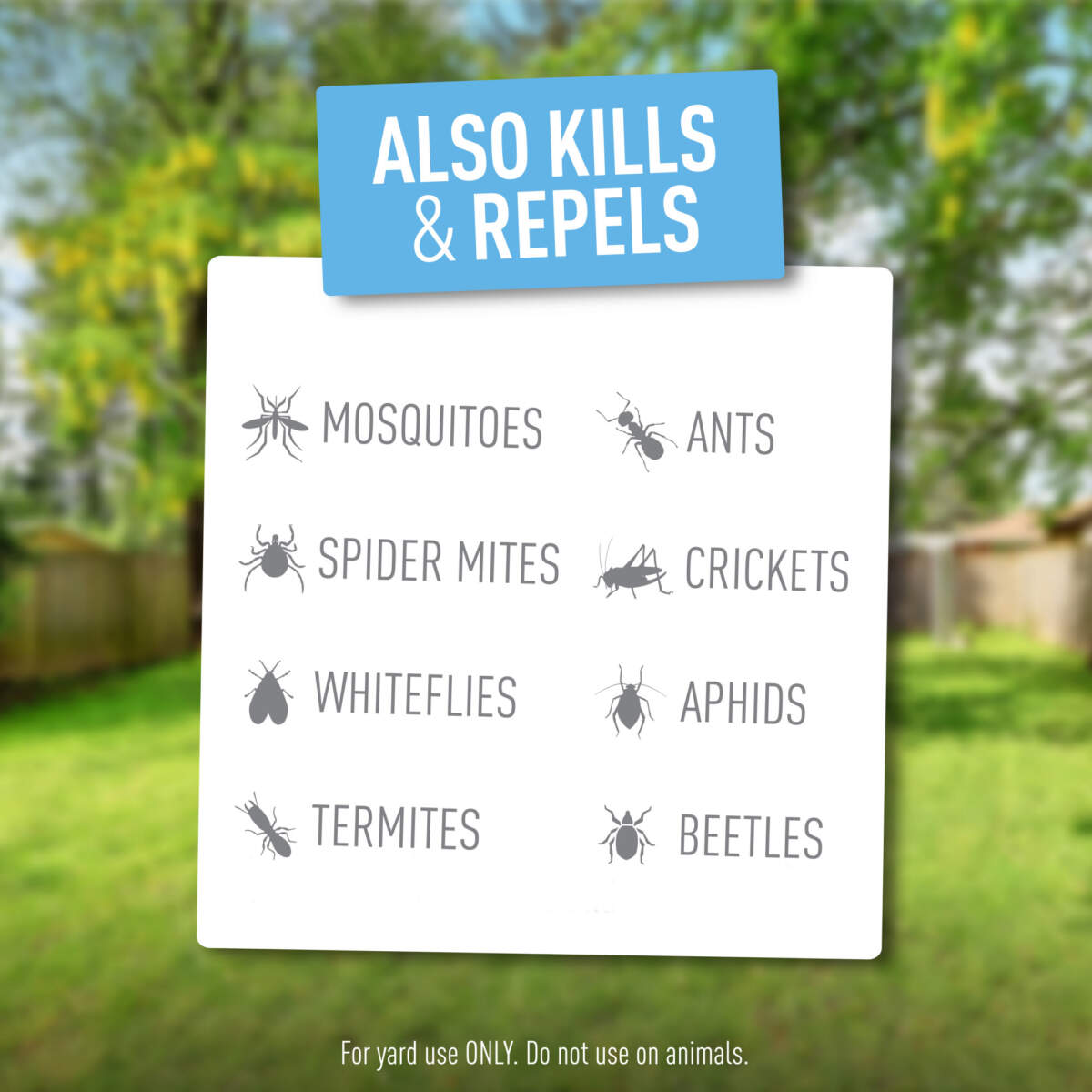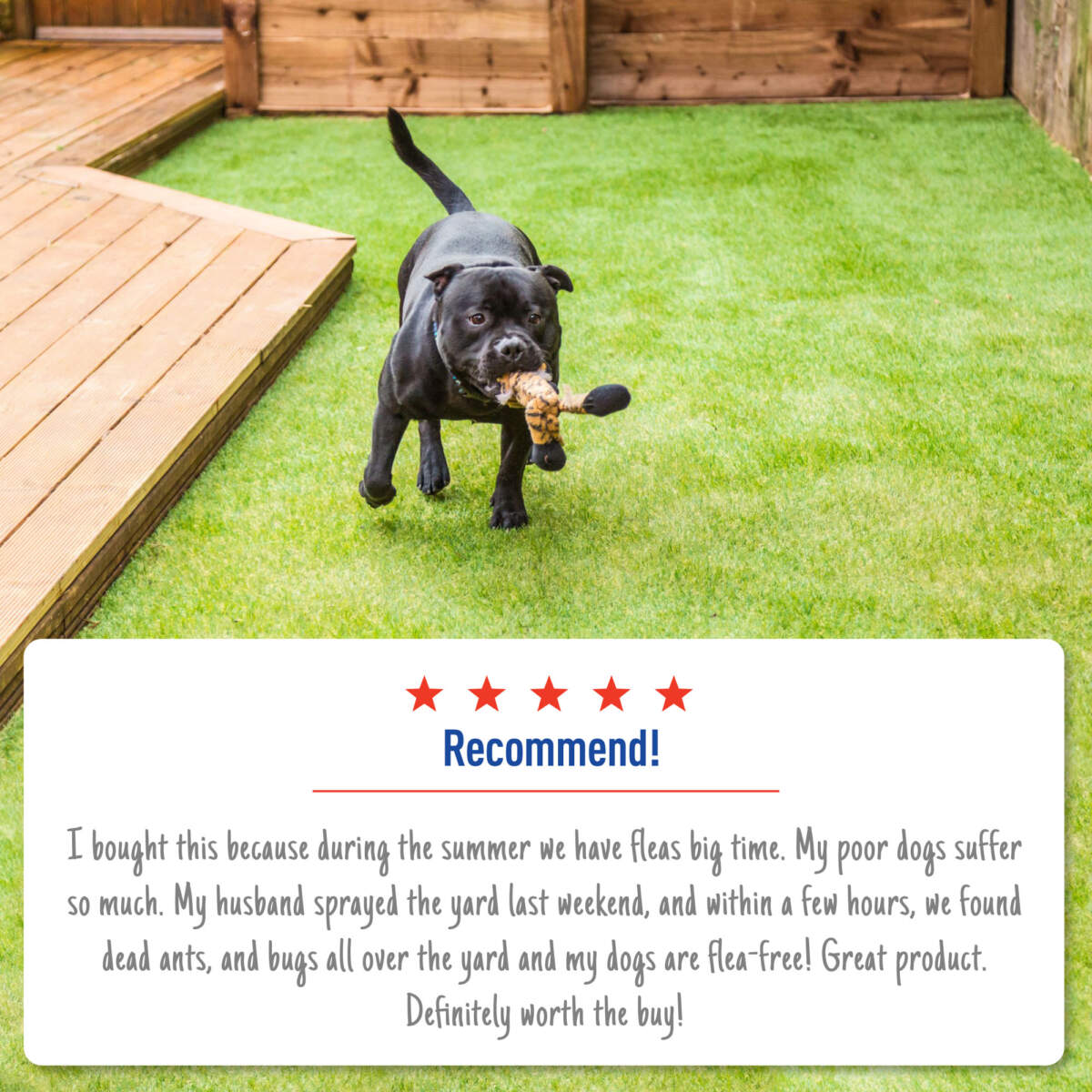 Adams Plus Yard Spray
Adams Plus Yard Spray is an easy-to-use yard spray that kills fleas, ticks, mosquitoes, and 60+ insects in your yard. This treatment easily attaches to the end of your garden hose and allows you to spray your entire yard to protect against pests. Adams Plus Yard Spray provides up to 4 weeks of pest control in your yard, making it a great preventative treatment to ensure outside playtime for you and your pet is more enjoyable.
PROVEN EFFECTIVE: Kills adult fleas, ticks, and mosquitoes along with 60+ insects
LONG-LASTING: Up to 4 weeks of control
TOTAL YARD CARE: For use on lawn, trees, vegetables, shrubs, roses, and flowers
COMPLETE YARD DEFENSE: Treats up to 5,000 square feet
EXTERIOR PROTECTION: Spray on buildings, foundations, porches, wooden decks, patios, fences, window frames, and wood piles; for use around residential home areas only
EASY-TO-USE: No mixing required; just attach to a garden hose and spray
Use
1. Make sure Knob Control lever in in the OFF position. Shake well before attaching to hose.
2. Turn water on at faucet, aim nozzle toward lawn and turn Knob Control lever to ON to begin spraying.
3. When finished, push Control lever to OFF position. Turn the faucet OFF position. Discharge residual water pressure by turning ON and OFF again. Store out of reach of children.
Storage
Store in a cool, dry area away from heat or open flame. Store out of reach of children.
Permethrin - 2.5%, Other - 97.5%
Ants
Aphids
Beetles
Chin bugs
Crickets
Japanese beetles
Cutworms
Earwigs
Fleas
Japanese beetle grubs
Mealybugs
Mites
Mole crickets
Mosquitoes
Sod webworms
Spider mites
Tent caterpillars
Ticks
Whiteflies