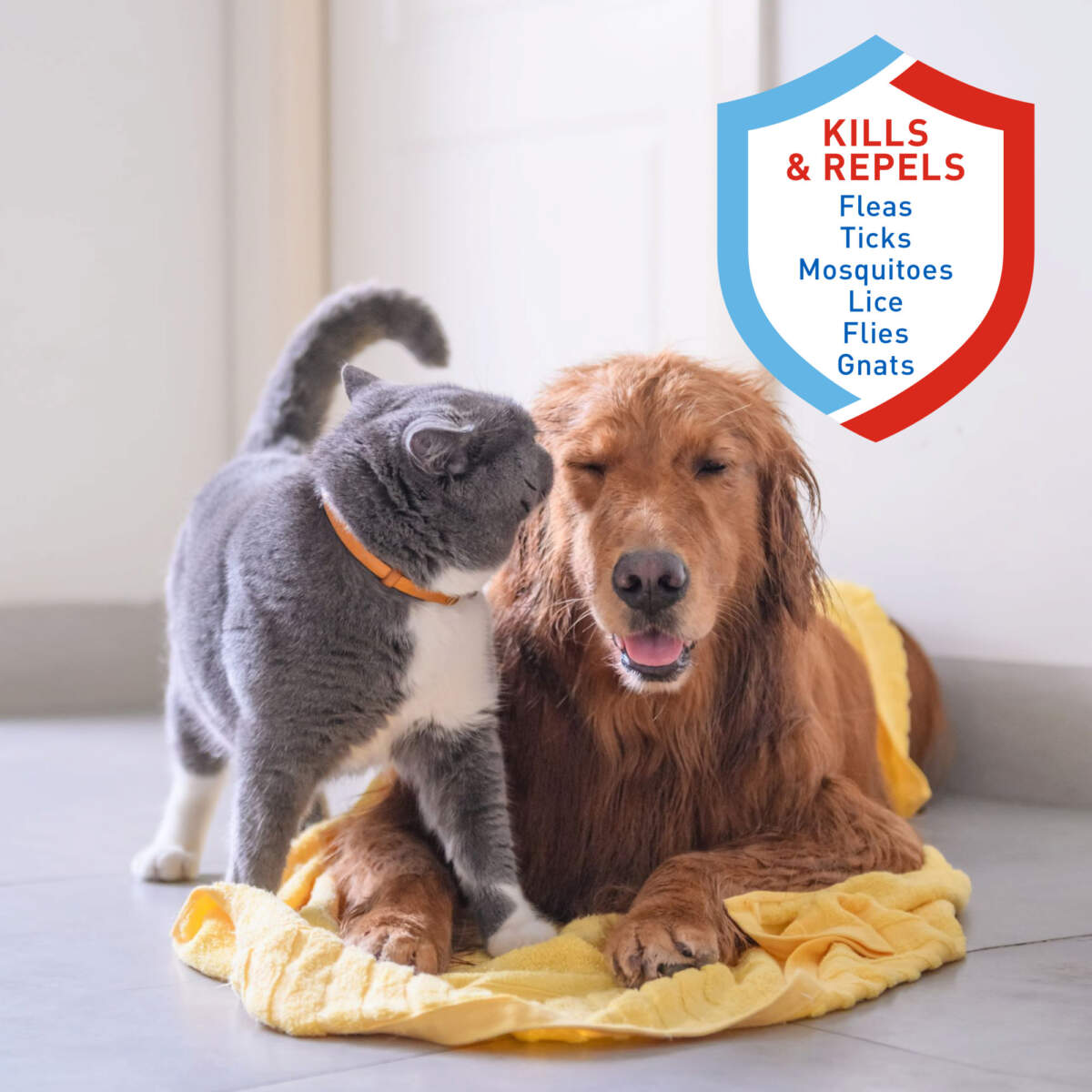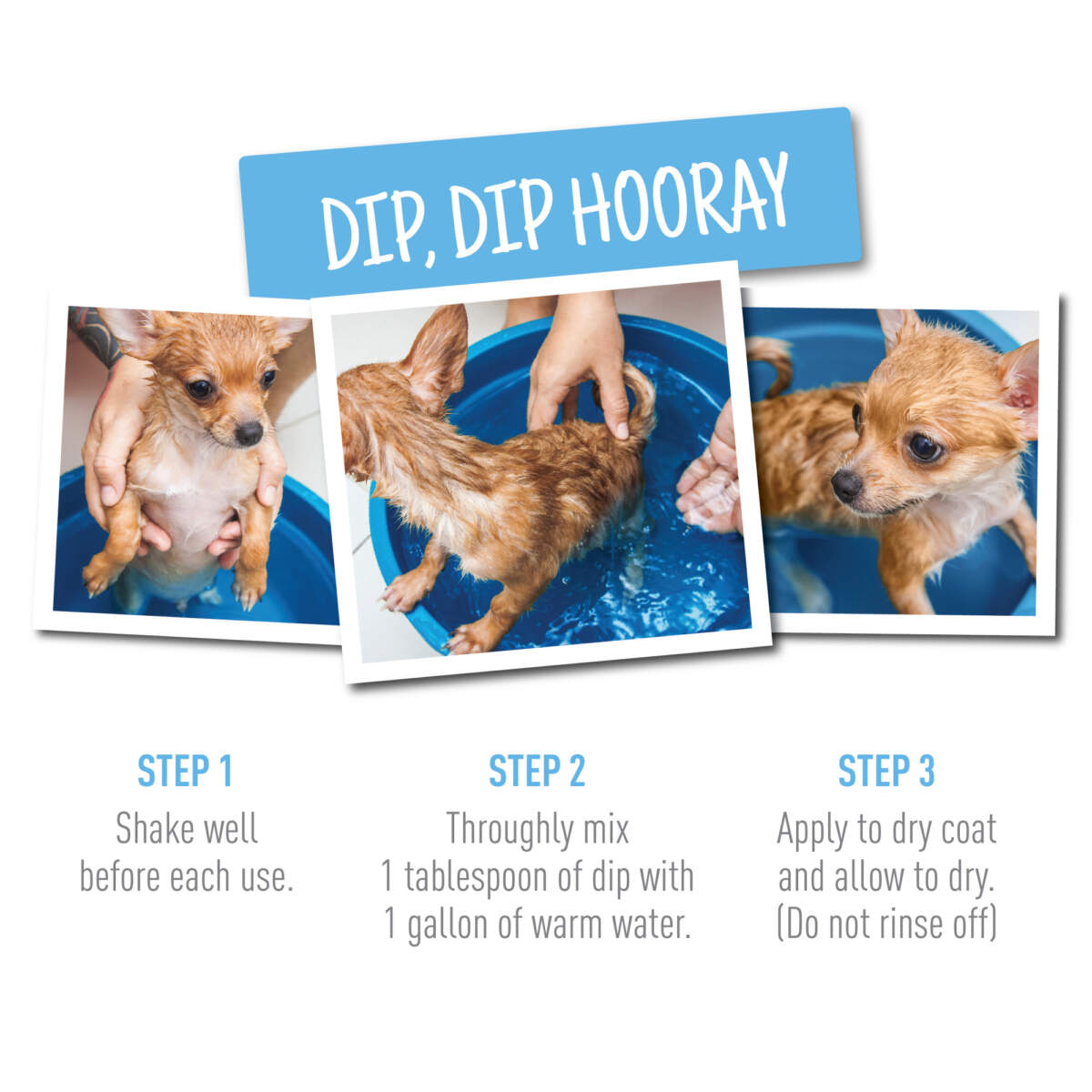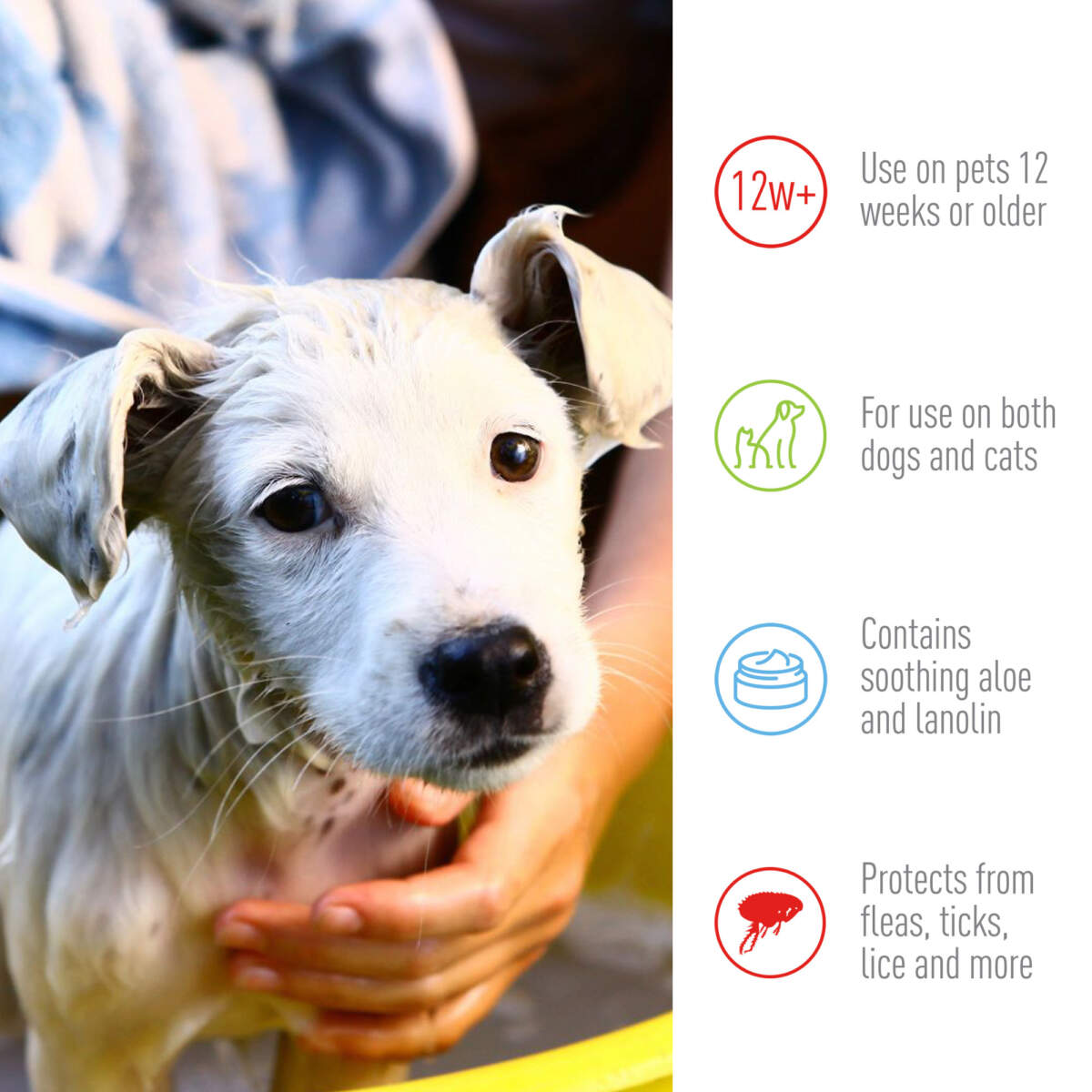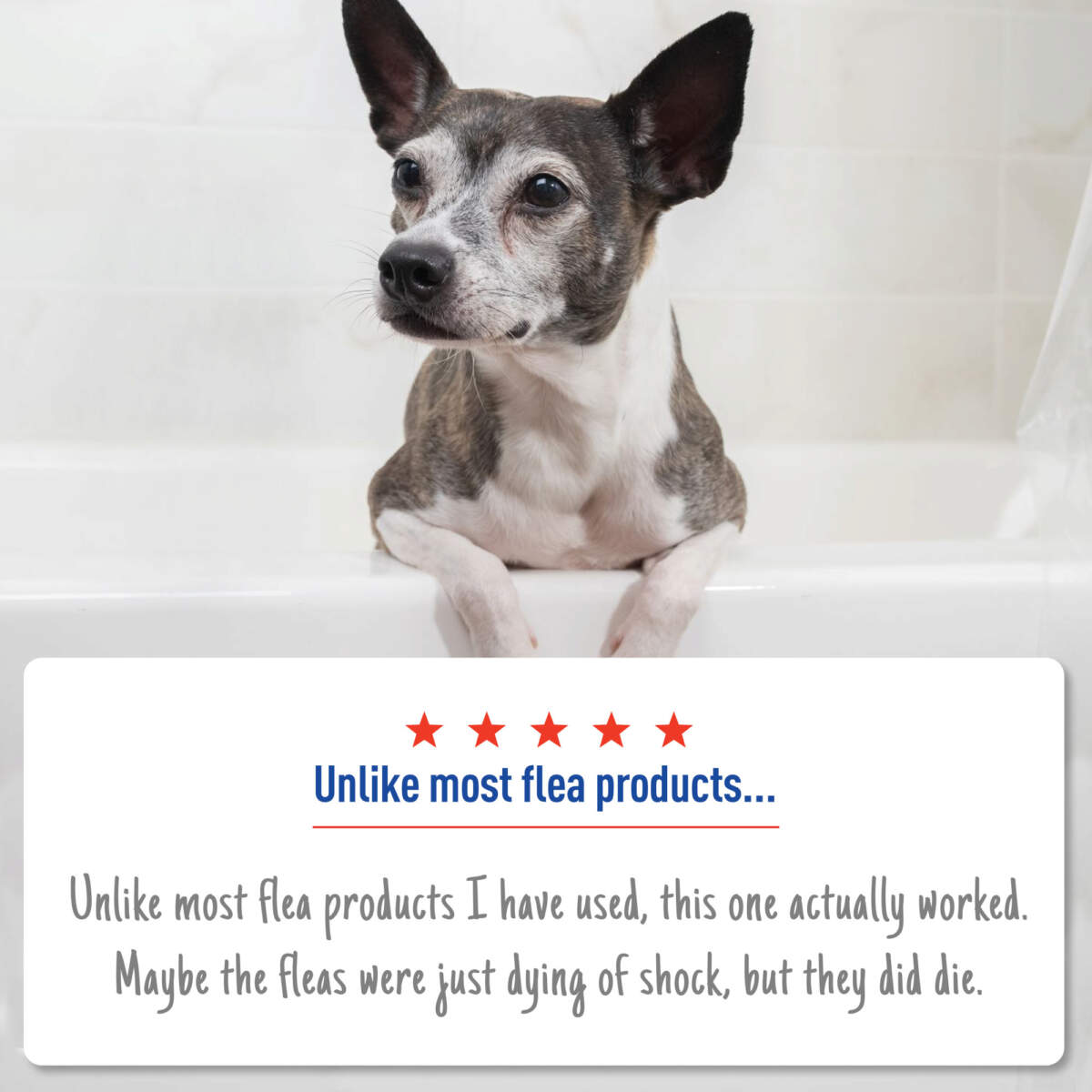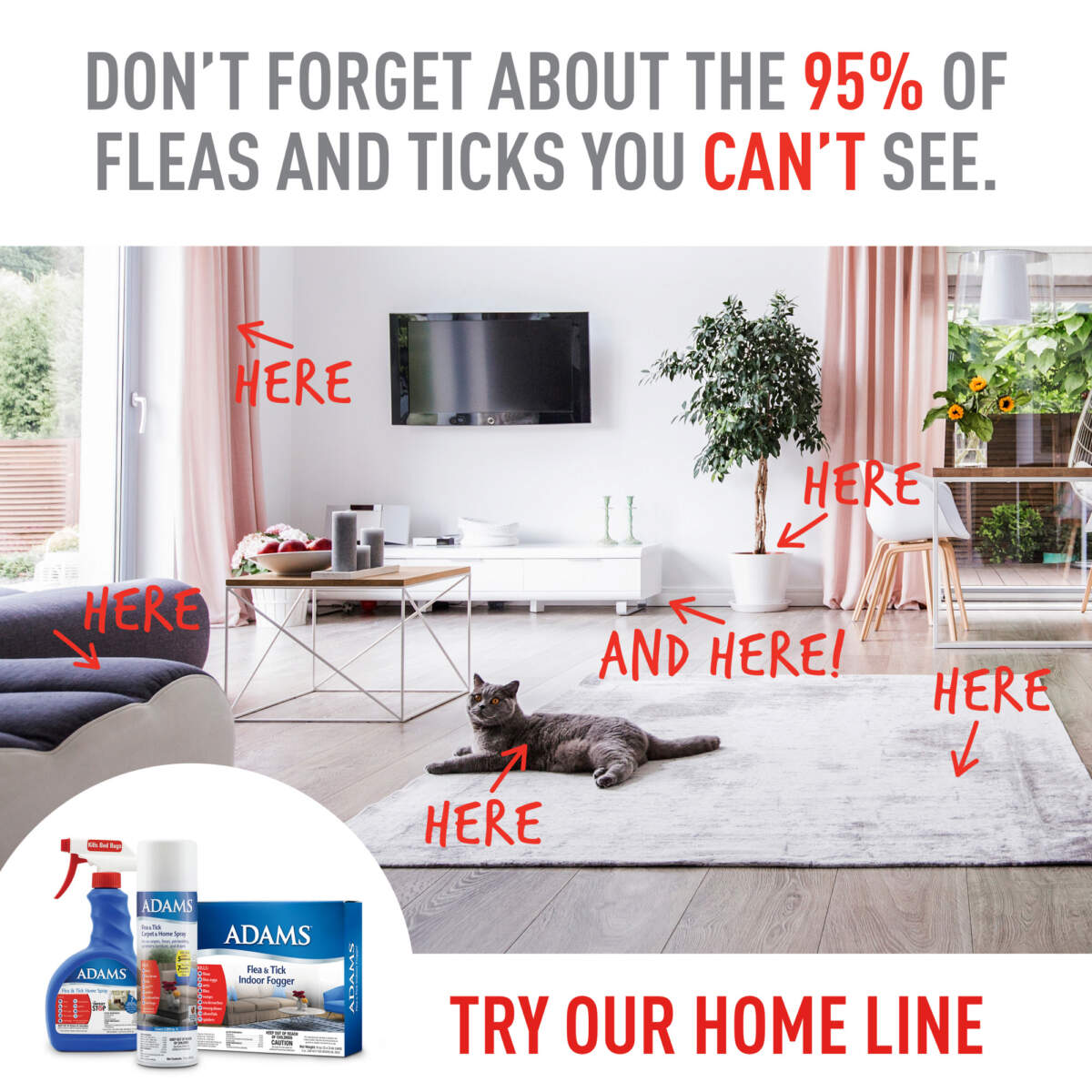 Adams Plus Pyrethrin Dip
Adams Plus Pyrethrin Dip kills and repels fleas, ticks, lice, gnats, mosquitoes, and flies. It contains aloe vera extract and lanolin. This dip can be used on cats or dogs and is simple to use. Simply add 1 tbsp of the dip solution to 1 gallon of warm water, sponge or dip your pet in the diluted water, and let dry for flea and tick protection.
Kills and repels fleas, ticks, lice, gnats, mosquitoes, and flies
Concentrated flea and tick treatment dip with aloe vera extract and lanolin
For use on dogs and cats 12 weeks of age or older
Use
SHAKE WELL BEFORE EACH USE. To kill fleas, ticks and lice, thoroughly mix 1/2 oz (1 tablespoon) of this product with 1 gallon of warm water. Make fresh solution daily. If animal's coat is very dirty, bathe first with an Adams shampoo. Dip should be applied to dry or damp (not wet) coat. Sponge or dip animal with diluted product making sure all areas are soaked to the skin. Let dip dry on animal. Do not use more than one gallon of diluted Adams Plus Pyrethrin Dip per animal. Do not rinse off! Repeat treatment every 7 days if necessary
Storage
Do not contaminate water, food or feed by storage or disposal. Pesticide Storage: Do not store near heat or open flame. Store in a cool, dry area away from children. Pesticide Disposal and Container Handling: Nonrefillable container. Do not reuse or refill this container. If empty: Place in trash or offer for recycling if available. If partly filled: Call your local solid waste agency for disposal instructions. Never place unused product down any indoor or outdoor drain.
Pyrethrins 0.97%; Piperonyl Butoxide 3.74%; N-Octyl Bicycloheptene Dicarboximide 5.70%; Di-N-Propyl isocinchomeronate 1.94%, Other Ingredients 87.65%
Fleas
Ticks
Mosquitoes
Lice
Flies
Gnats