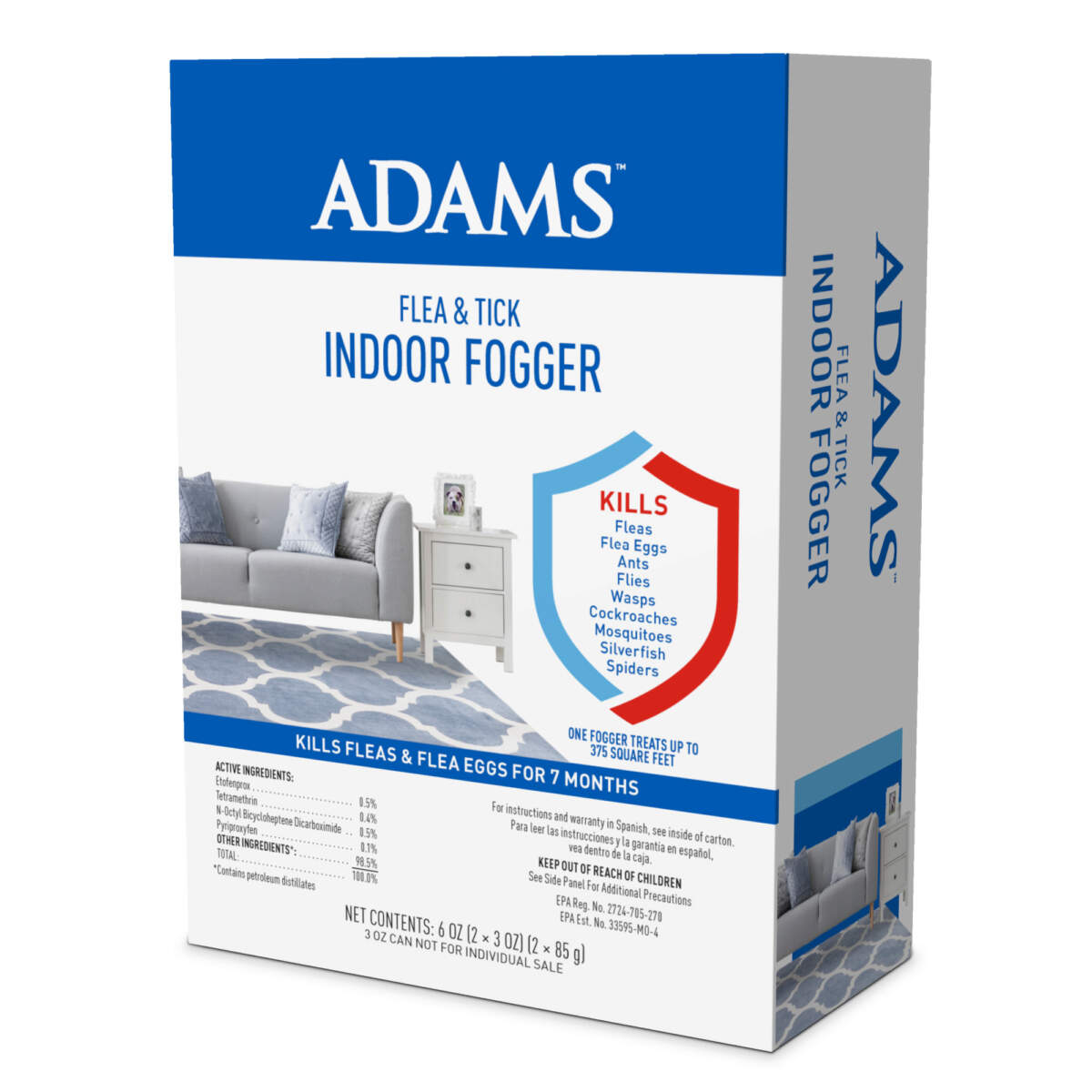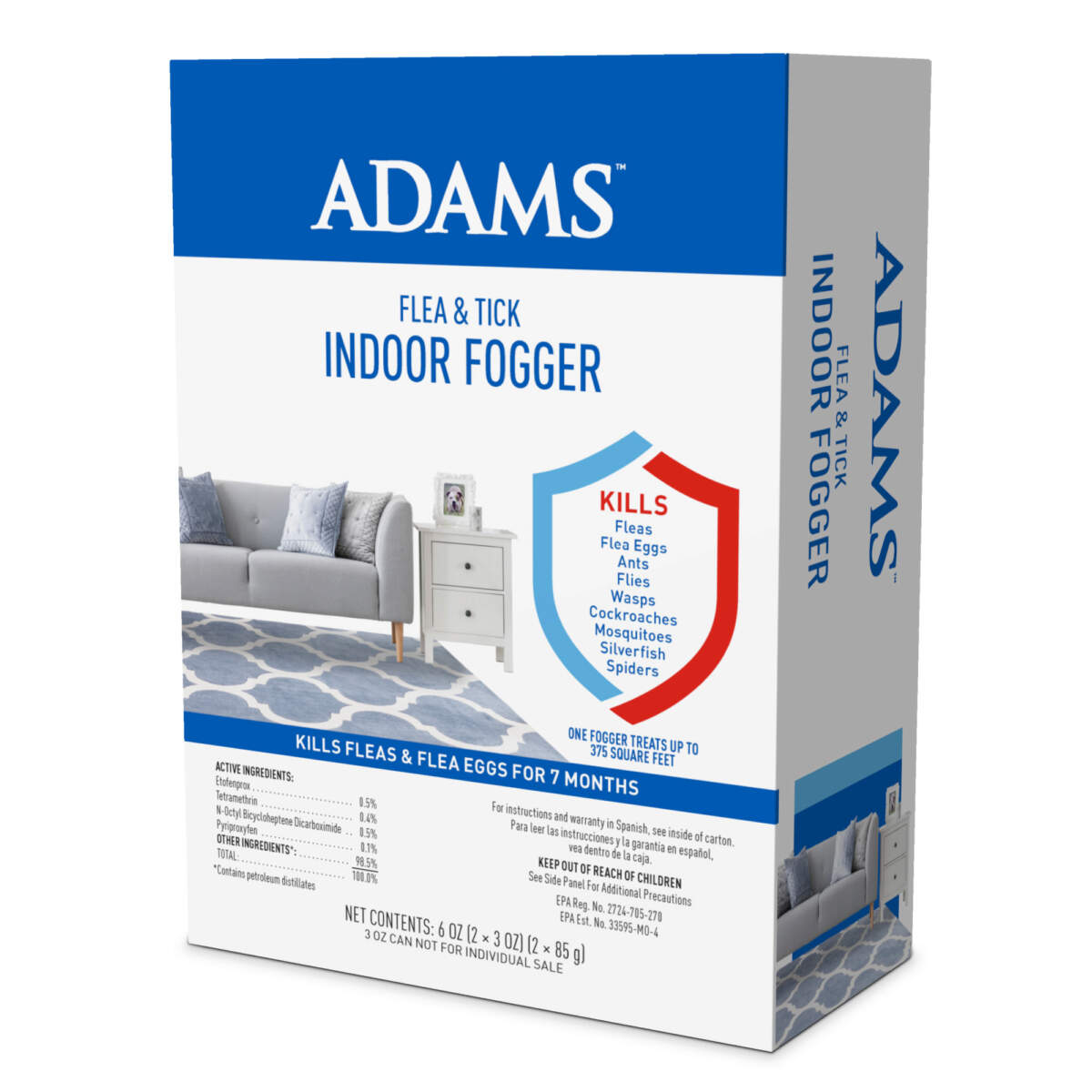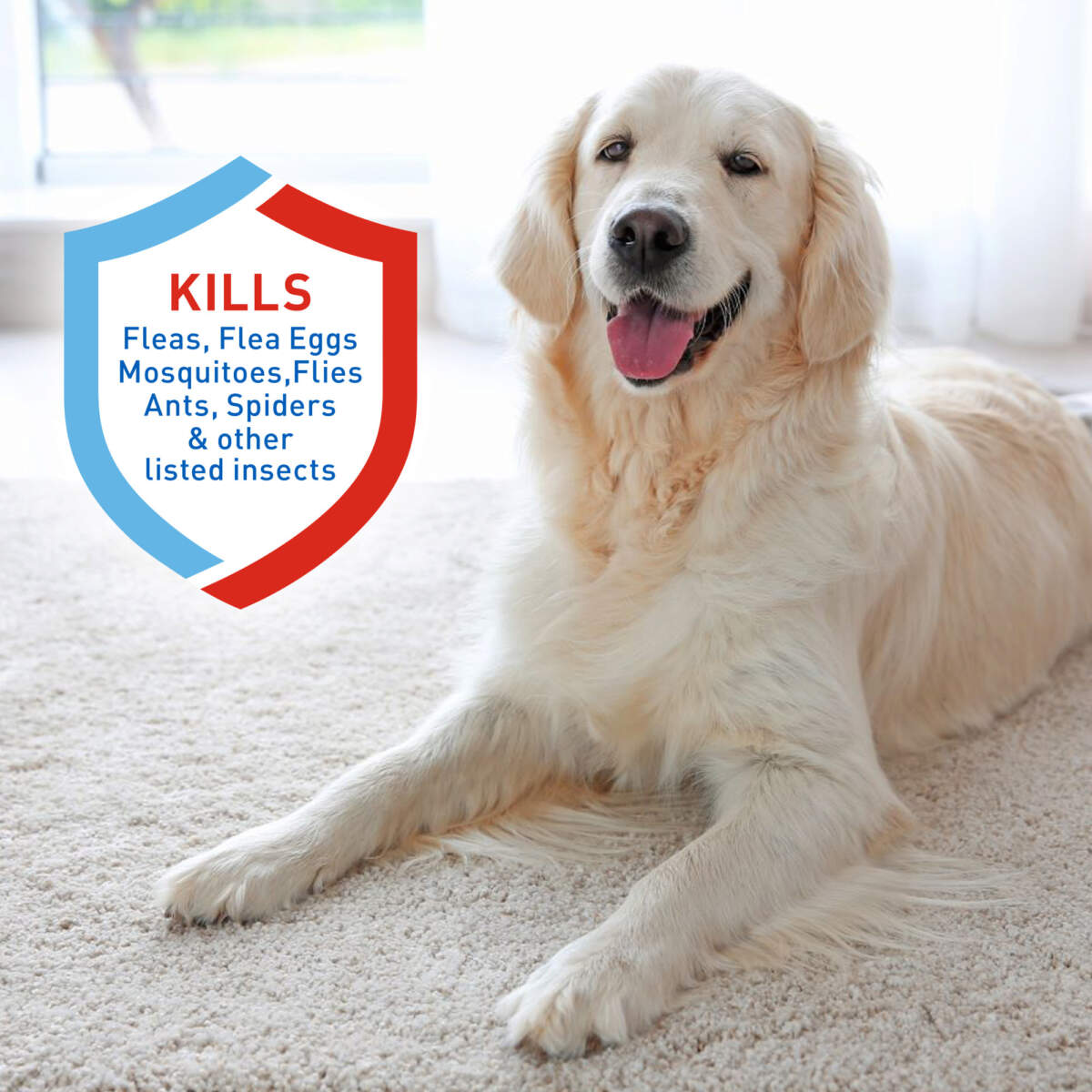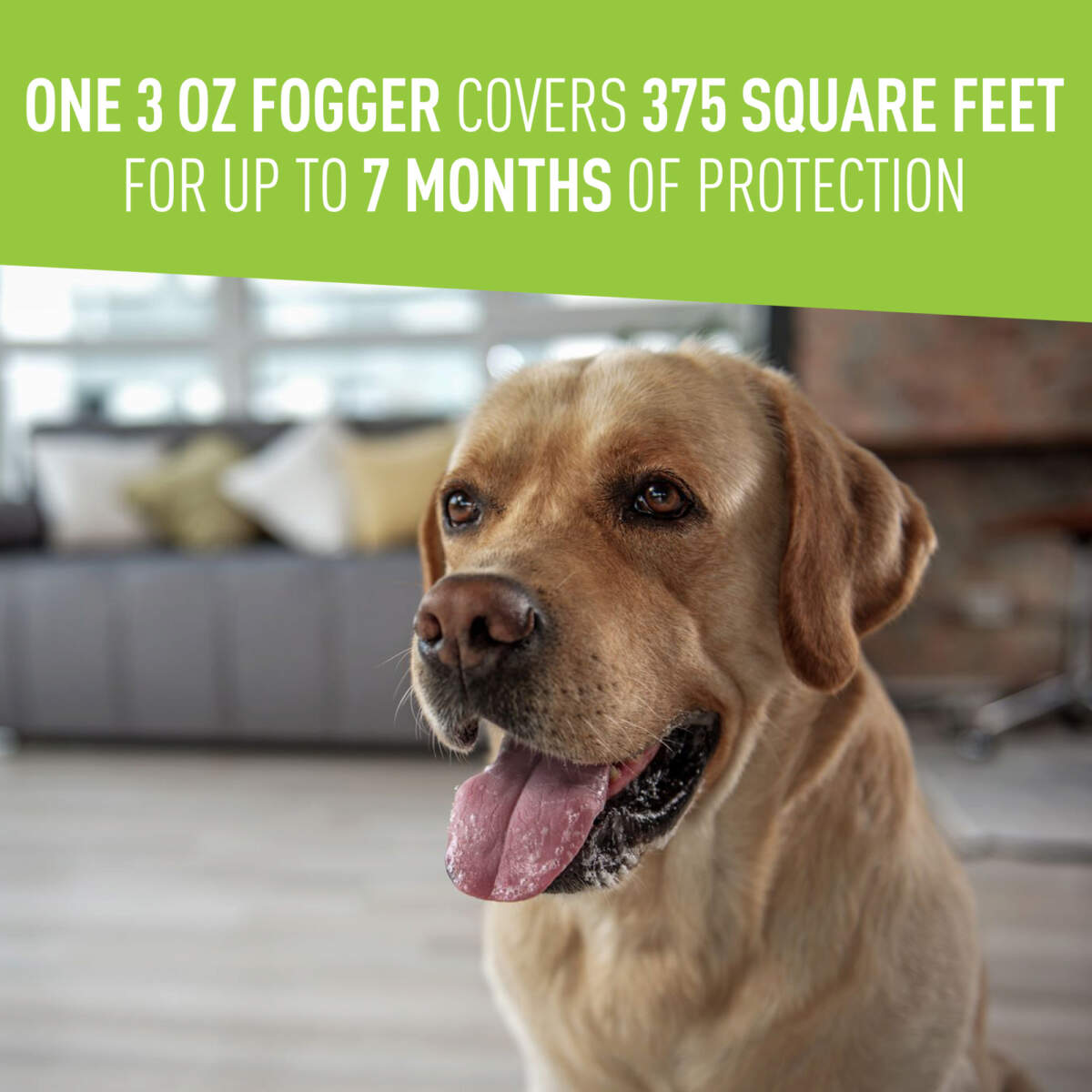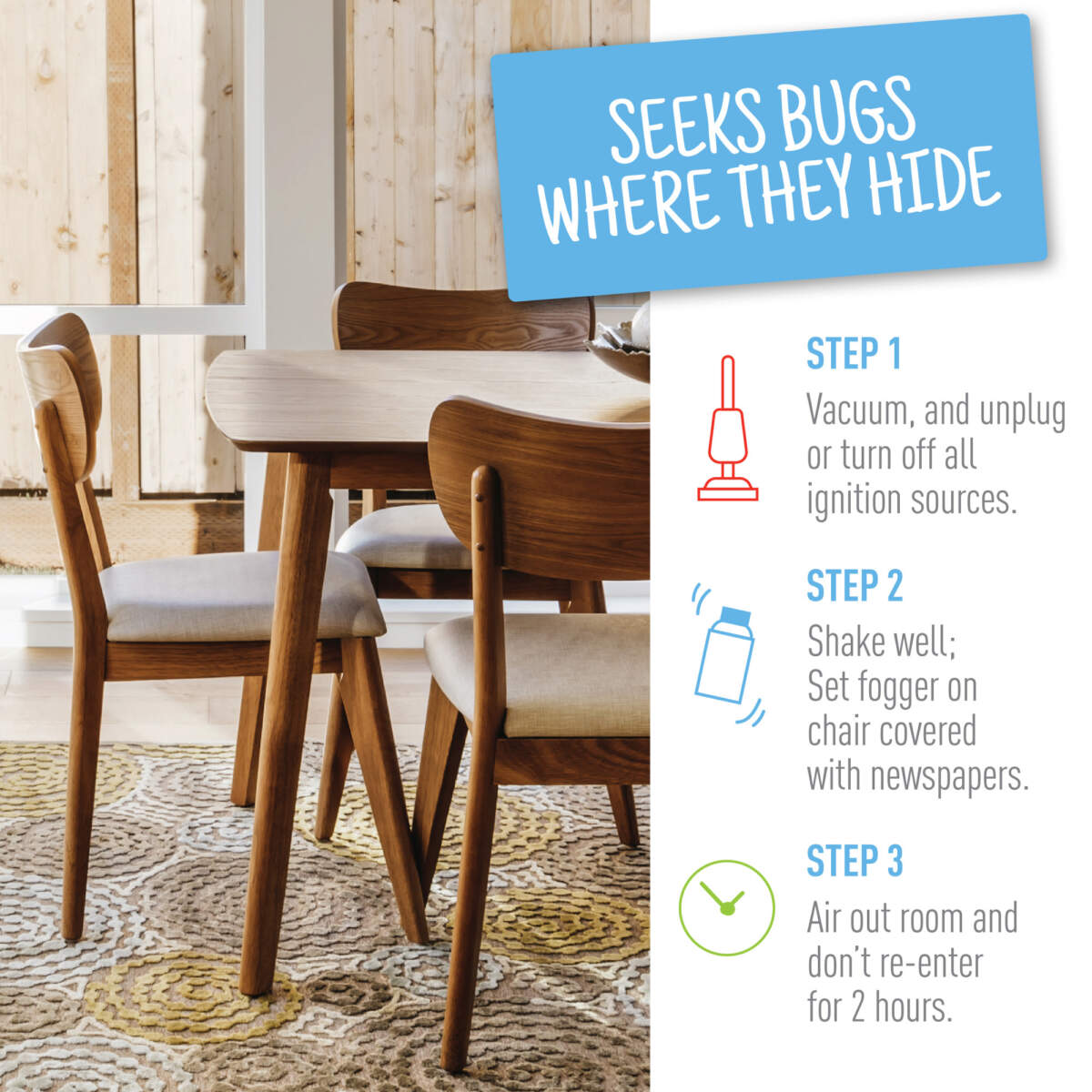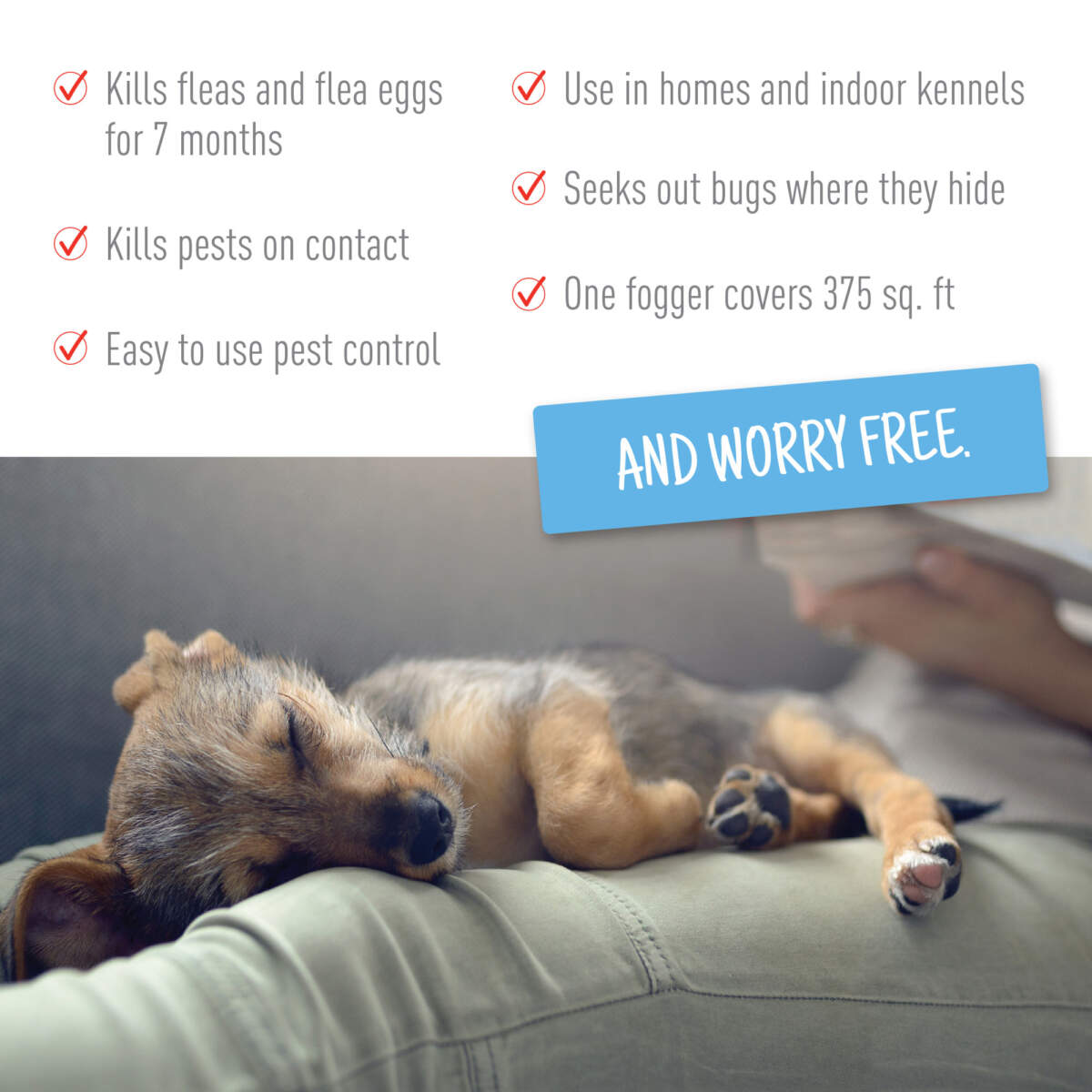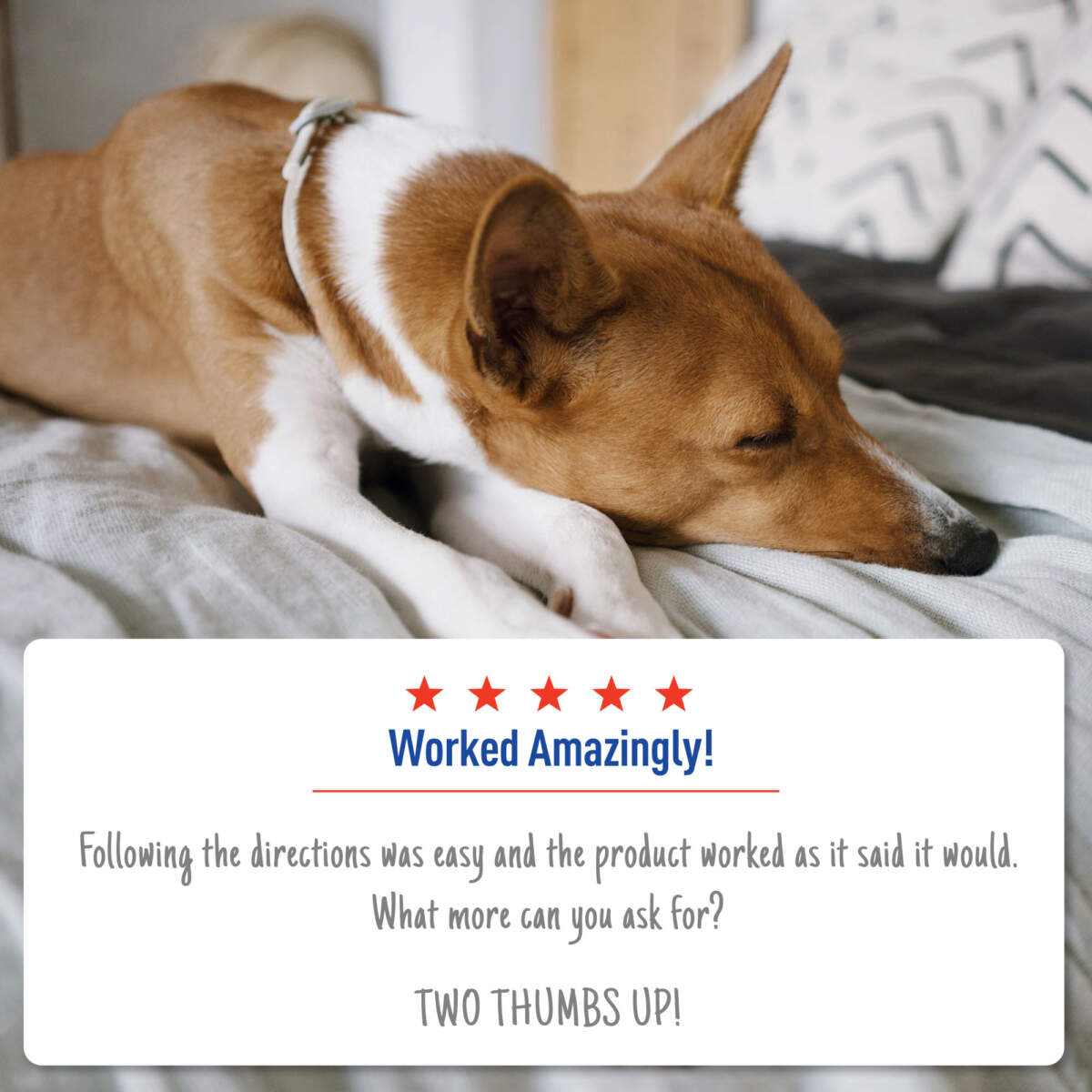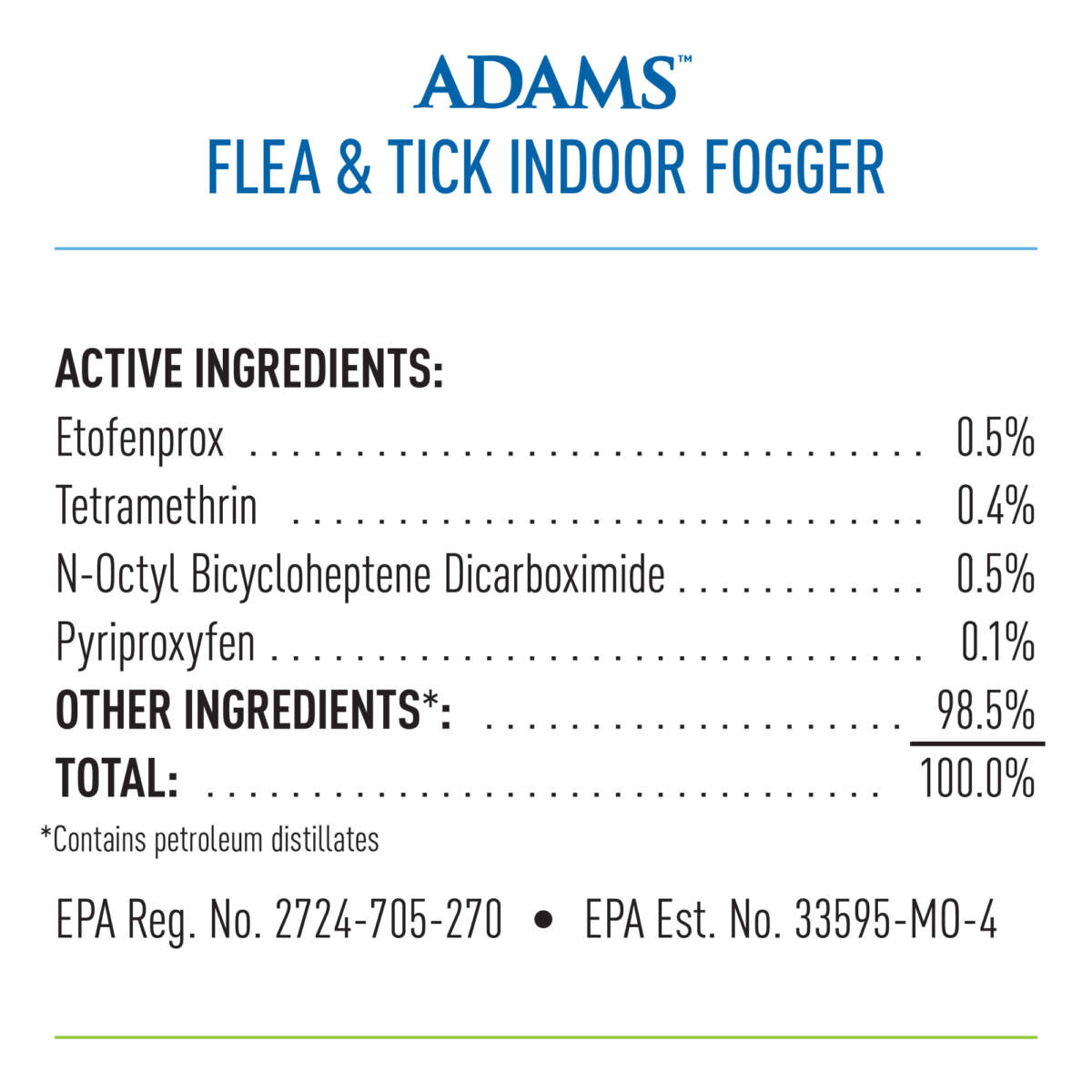 Adams Flea & Tick Indoor Fogger
Adams Flea & Tick Indoor Fogger seeks out bugs where they hide in carpets, drapes, upholstery, and more areas in the home. It kills fleas, flea eggs, mosquitoes, cockroaches, flies, spiders, and more insects on contact and provides 7 months of flea protection. This fogger covers 375 square feet and leaves no oily residue or unpleasant odor. It's an economical, do-it-yourself pest control that's easy-to-use and leaves no mess.
LONG-LASTING: Provides 7 months of flea protection
KILLS MORE THAN FLEAS: Also kills ants, spiders, cockroaches, flies, mosquitoes, and more
TOTAL PROTECTION: One 3-oz fogger covers 375 square feet
NO MESS: Non-staining, no unpleasant odor, and easy-to-use
USE IN: Homes, bedrooms, indoor kennels
Use
SHAKE WELL BEFORE USING. Before activating, keeping at arm's length, point top of can away from face and press down actuator tab to lock into position and release fogging action. Do not inhale the spray mist. Set fogger in an upright position on chair or table covered with newspapers or paper towels and leave premises immediately. Vacate the treated house, individual apartment unit, or other structure immediately. KEEP TREATED AREA CLOSED.
DO NOT RE-ENTER FOR AT LEAST TWO HOURS. Keeping treated area sealed for a longer period will enhance fogger performance. Use enclosed Door Hang Tag to mark the time when reentry is permitted (at least two hours after the start time).
Storage
PESTICIDE STORAGE: Store in a cool, dry area away from heat and open flame and preferably in a locked storage area inaccessible to children and pets.
Etofenprox 0.5%, Tetramethrin . 0.4%, N-Octyl Bicycloheptene Dicarboximide 0.5%, Pyriproxyfen . 0.1%, OTHER INGREDIENTS 98.5%
Ants
Carpet beetles
Cockroaches
Confused Flour beetles
Crickets
Earwigs
Firebrats
Fleas
Flies
Fruit flies
Hornets
House flies
Mosquitoes
Pillbugs
Saw-Toothed grain beetles
Silverfish
Sowbugs
Spiders
Stable flies
Wasps
Yellow Jackets